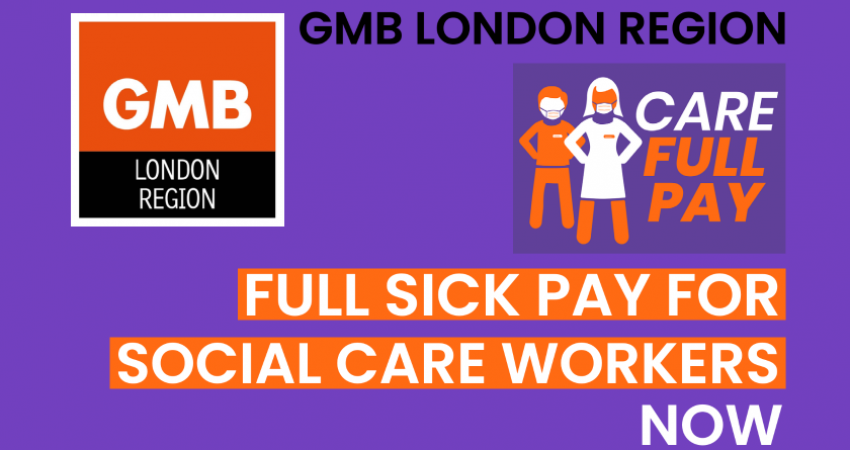 GMB is committed to campaigning in five key priority areas for the social care workforce.
1. Pay Justice
Set a bargaining agenda that delivers pay justice, including campaigning for more funding for the social care sector, to give workers a real living wage as a minimum and in line with Local Government nationally agreed pay structures.
2. Professional Work
To truly recognise the professionals working within the social care sector by introducing a registration system in England, in line with Wales, Scotland and Northern Ireland. National training standards to enable genuine career progression and respect.
3. Safe Staffing Levels
Safe levels of staffing to ensure staff feel safe at work and ensure quality of service delivery to all service users and residents.
4. National Sectoral Bargaining
National Bargaining arrangements to ensure fair pay and terms across social care, irrelevant of employer.
5. A National Care Service
A universal national care service which is funded from the public purse through taxation, that formalises a universal pay structure with excellent terms and conditions. A system that is focussed on care and not on profits.
For the full campaign document please see 'Please Select a Resources' on the right of this page.
JOIN THE CAMPAIGN!
Help us in lobbying to improve the Social Care Sector in your workplace!
SIGN OUR PETITION FOR SICK PAY! SIGN & SHARE our petition for contractual sick pay: www.gmb.org.uk/care-pay
LOBBY YOUR MP! Contact your elected representative
LOBBY SOCIAL CARE MINISTERS! Contact Ministers of State for social care directly