Neurodiversity Celebration Week 2022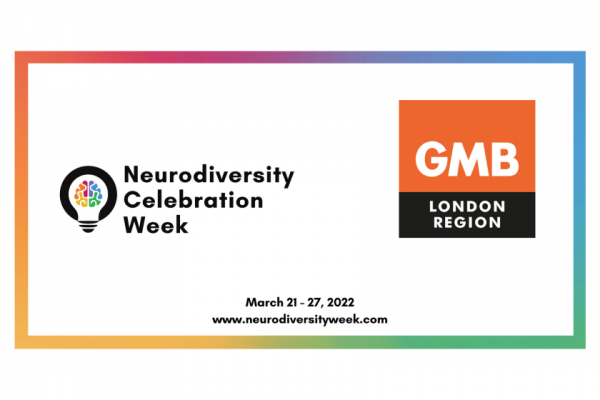 As GMB Reps, we regularly deal with cases involving members with one or another neurodiverse condition (e.g. Dyslexia, ADHD, Autism or Asperger Syndrome, Dyspraxia or Dyscalculia, Dysgraphia).
Almost without exception, there is a lack of understanding by employers of the complexities of these conditions and/or the fact that these are bonafide disabilities that are covered under the 2010 Equality Act and therefore require reasonable adjustments to be made.
Sometimes more detailed explanations by us help to resolve a difficult or fraught work situation, but in others the problem is seen by employers as asking them to try fitting in a 'square peg' into a 'round hole', and the removal of the 'square peg' is the inevitable regrettable consequence.
However, in reality about 15% of the population suffers from one of these conditions. What is often not appreciated is the fact that those who suffer from Autism or Asperger Syndrome for instance often have unique abilities, e.g dealing with figures and calculations, or music for instance. Others have developed their own unique way of dealing with problems and work issues, which do not fit into the normal pattern of working. Therefore, with some good-will, such special skills can be utilized by employers to their advantage.
The GMB has recognised the importance of supporting members with such conditions and has devised the Neurodiversity Toolkit - Neurodiversity in the Workplace - Thinking Differently at Work. This was released in 2018 and can be accessed on the following website:
https://www.gmb.org.uk/sites/default/files/neurodiversity_workplace_toolkit.pdf
In addition, the GMB's Ability SOG, which was created in 2016, makes a special point of recognising and acknowledging these neurodiverse conditions and is actively supporting such members and highlighting these conditions.
Stephen Jones, Ability Committee Organiser for Neurodiversity Week