What Does Accessibility Mean To Me?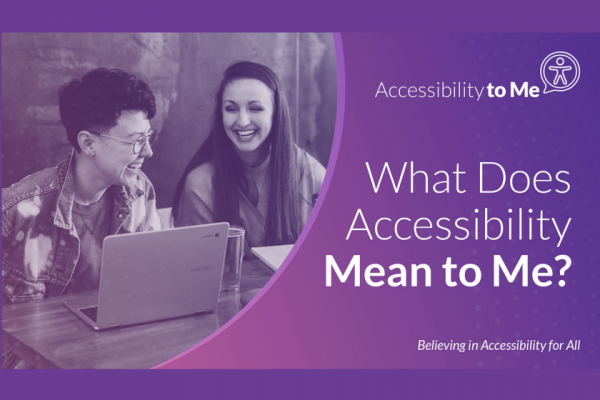 What Accessibility Means to Me awareness week
October 18th- 22nd, 2021
'What Does Accessibility Mean to Me' awareness week runs from October 18th- 22nd, 2021. The purpose of our Awareness Week is to get everyone talking and learning about Accessibility, Diversity, and Inclusion and give everyone a voice to share their understanding and thoughts on what accessibility means to them.
Gordon Brunning, Chair ability - the GMB London Region disability forum writes:
"As a self-defined disabled person I would simply have to say not having to ask for assistance in dealing with everyday situations where I am forced because of a clear lack of understanding of disability in both workplaces and across the wider society we live in to ask for assistance over and above what assistance would be asked for by an abled-bodied person under the same circumstances and in the same of the situation."
GMB London and
GMB London Region introduced Recite Me to our website in August 2021, helping our members and potential new members access information in a format or language best suited to their needs.
Recite Me assistive technology provides accessibility and language support tools to create a unique and customisable user experience. Options include text to speech functionality, fully customisable styling features, reading aids, and a translation tool with over 100 languages, including 35 texts to speech voices and many other features. GMB London hopes that these functions and tools offer our members a better, fully inclusive experience when visiting our website for information, resources and news.
This technology is part of a bigger conversation and one that we very much hope you will contribute to. GMB London Region's ability group chair Gordon has stated what accessibility means to him, but what does it mean to you?
Email: hello.london@gmb.org.uk