A report from GMB Young London - employment agencies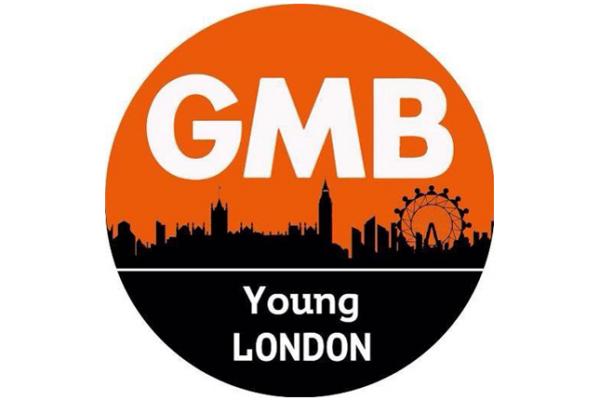 Why the regulation of employment agencies needs an overhaul - by Tom Stephens
In recent weeks, several news stories in the national press have reminded us of the appalling practices in some of the worst of our workplaces – not least at the infamous Sports
Direct warehouse in Shirebrook, Derbyshire.
At the start of the New Year, we were greeted with the news that Sports Direct owner Mike Ashley has strengthened his control of his company and kept the firm's embattled chairman in his post.
Last week, two brothers were sentenced to six years' imprisonment for trafficking vulnerable people to work for little-to-no pay at the Sports Direct warehouse. Once these workers were in the factories, the brothers ensured the migrants were paid to bank accounts they opened for them; siphoning off most of the money for themselves and leaving their victims penniless and exploited.
Worryingly, the brothers were able to refer their victims to an outsourcing company
– Transline ("Recruitment expertise and an unrivalled level of service") – which then supplied them to work for Sports Direct at their warehouse in Shirebrook, Derbyshire. The appalling working conditions at this factory have already been the subject of an undercover Guardian investigation.
The Government claims it is doing all it can to address these appallingly poor workers' rights and bring perpetrators to justice. With Brexit, and the introduction of a National "Living" Wage, they claim that we can look forward to a better-regulated labour market.
Unfortunately, this doesn't stand up to scrutiny and there is much more the Government could do to improve the way our employment agencies are regulated.
For the past year, I've been looking into the way agency workers are protected by enforcement agencies – or, more accurately, how these agencies fail to give personnel the protection they need.
I work as a Parliamentary Researcher and have asked Government bodies more questions than is normal or healthy about how their enforcement bodies work.
This post focuses on the operations of a body funded by the Department for Business, Energy and Industrial Strategy (BEIS), which is tasked with enforcing regulations with employment agencies just like the ones used by Sports Direct: the Employment Agency Standards Inspectorate (EAS).
Let's start by establishing what, exactly, employment "agencies" are. Their name is something of a misnomer because there are in fact two types of company which are regulated as employment agencies by the Government: namely "employment agencies" and "employment businesses."
In a nutshell, both types of company are third-party intermediaries involved in finding employment for work-seekers in other companies. The difference, as explained on the Gov.uk website, is what happens after they find work for them (note that the same firm can be both an employment agency and an employment business):
- Employment agencies aren't responsible for the work-seekers after they find work. They're considered to have taken on permanent employment with the company.
- Employment businesses – the worker remains employed by the third-party (the employment business) even once they find work. They only work under the supervision of someone else, and the employment business still has to pay them.
In the UK, since 1995, most employment agencies and businesses have been regulated by a Government agency called the Employment Agency Standards Inspectorate (EAS).
They are able to receive complaints and act on information received. They can issue warning letters to businesses and, in extreme cases, take people to court to issue fines and/or ban them from operating an agency.
The law states that, amongst other things, agencies can't advertise jobs to clients which don't exist or make someone tell them the name of a future employer. Nor can they withhold wages, deny workers paid holiday, supply workers to break strikes or, of course, pay below the minimum wage.
Crucially, agencies are also not allowed to charge up-front fees to clients just to find them work – they can, as an optional extra, offer up-front fees for things like CV-writing but these must be optional and can't be a condition of finding work.
As clear as these rules are, they are only as strong as the body enforcing them – and by degrees the public and press appetite for seeing the law applied. Figures I have unearthed show that the EAS has gone through some severe cuts to its funding and staffing over recent years. The tables and charts below give an illustration of the scale of the problem.
Figure A: Full-Time Equivalent Staff employed by the Employment Agency Standards Inspectorate, 2009-2016 (Source)
Figure B: Government Funding for the Employment Agency Standards Inspectorate, 2009-2014 (Source)
Figure C: Breaches Identified by the Employment Agency Standards Inspectorate, 2010-2015 (Source)
Figure D: Complaints Received, Total Cases and People Prohibited by the Employment Agency Standards Inspectorate, 2010-2015 (Source: Here and Here).
| | | | | | |
| --- | --- | --- | --- | --- | --- |
| | 2010/11 | 2011/12 | 2012/13 | 2013/14 | 2014/15 |
| Complaints received | 958 | 643 | 828 | 714 | 603 |
| Total cases (complaints & inspections) | 1,201 | 1,050 | 1,057 | 760 | 626 |
| Bans from running employment agencies | 8 | 0 | 2 | 0 | 1 |
The number of FTE staff is down 70%, funding has been cut by half and the number of breaches the EAS has identified is down by a massive 91%.
Unfortunately, there are also more systemic issues with the way we regulate employment agencies. To enforce the rules properly, the Government needs to do more than simply increase funding and staffing. This is because the tools available for EAS to enforce the law are far too weak.
On paper, the EAS has a range of weapons in its arsenal to ensure agencies play by the rules. If they identify any breaches of the law, they can issue agencies with warning letters, take them to the magistrates or crown courts or, in the most extreme cases, ban particular individuals from operating agencies for up to ten years (see here for a list of people banned).
Contrast this with what bodies like HMRC can do. Increasingly, when HMRC identifies potential discrepancies in the tax people pay, they can issue fines and/or tell them to pay up straight away. If the person or company thinks HMRC is wrong, it's their job to then go to HMRC and even challenge them in court. This is the exact reverse of the situation with the EAS: they do not have the power to force people to pay fines without first going through a costly court process.
The figures show that even before these drastic cuts to the EAS, the Inspectorate has been extremely reluctant to take people to task for failures. Consider the numbers in Figure E, below.
Figure E: Complaints Received, Total Cases and People Prohibited by the Employment Agency Standards Inspectorate, 2010-2015 (Source: Here and Here).
Year Cases Warnings Prosecutions Total defendants Money recovered
2009/10 2,096 647 1 1 £204k
2010/11 1,344 917 - - £295k
2011/12 1,191 602 - - £129k
2012/13 1,145 471 4 7 £169k
2013/14 825 179 2 4 £85k
2014/15 604 133 2 3 £225k
2015/16 924 275 - - £88k
In summation, over the past seven years EAS has issued 3,224 warning letters to companies asking them to desist, but they have only taken agencies to court on 9 occasions. Over the same period the amount of money recovered has gone down and the number of letters issued has also fallen quite remarkably, too.
Understandably, much of the focus in the wake of the revelations about the Shirebrook warehouse has been on Sports Direct. But we shouldn't ignore the companies supplying the staff.
Sadly, the very enforcement arm tasked with regulating these agencies has been severely weakened – to the point of impotence. This system needs urgently overhauling; for starters the funding and staffing of the inspectorate must be restored, followed by a considerable increase in its powers and a mechanism to ensure it remains free of the influence of those it is charged with overseeing. Nobody needs the employment equivalent of a Press Complaints Commission run by newspaper editors.