This week's ONS figures show the true scale of carnage that is taking place in UK care homes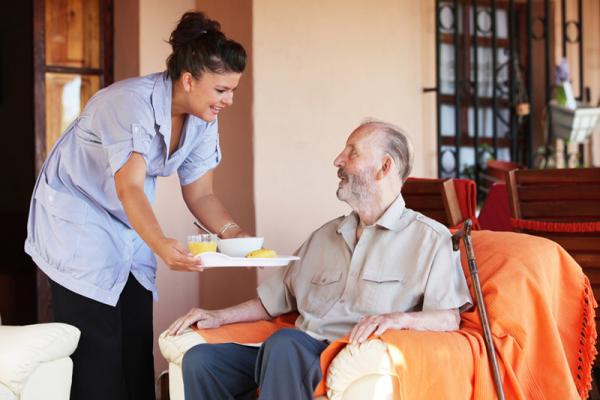 The data collected for the period 2 March to 1 May shows that there has been 12,526 Covid-19 related deaths in care homes. [1] There is speculation that the number is higher than that reported by the ONS, but it is clear that care homes represent the largest threat to the control of the virus.
These statistics show that care homes are at this present time, one of the most dangerous workplaces in the UK, with those who work in them in very real danger of risking their lives and the lives of their loved ones.
Employers in the social care sector must act responsibly and adhere to the government's guidance by providing ample supply of proper PPE and safe working conditions for employees. GMB has produced a Covid-19 Risk Register. This register is being used to capture information that may be used in the future to help pursue a legal claim against an employer. It is intended to document any failings in terms of duty of care and the issues GMB has raised for the employer to resolve.
The register can be found here
Pay
During the Covid-19 crisis GMB London Region has heard from large numbers of care workers whose employers will only pay our social care heroes statutory sick pay of £95 while off sick. From the start of this crisis, GMB has constantly called on the Government to ensure that social care workers are paid their full and normal pay when on sick due to covid-19, in line with their key worker colleagues in the NHS. This will help care workers on sick leave avoid the necessity of using food banks, accruing debt and mounting bills and subsequently developing problems with anxiety and more debilitating mental health issues attributable to a reduction in income.
The demise of the social care sector is a national scandal and one that the government should be ashamed of. GMB has long campaigned for care workers to receive recognition and decent pay. The government has categorised care workers as key workers, GMB London says - recognise them and pay them a real living wage that reflects their professional skills and their vital role in the health sector.
The Government's assertions that they did everything possible to protect residents and workers in care homes has time and again been shown to be untrue, as exposed by Labour Leader Keir Starmer last week and widely covered by media channels and commentators. GMB isn't hiding from the truth or shirking our responsibilities because GMB exists to do the right thing and support our members. We are proud to fight for our members to achieve better pay, better conditions and better health and safety during the health crisis and beyond.
There has never been a better time or reason to join GMB London Region https://www.gmb.org.uk/join-gmb
1ONS, 18th May 2020, https://www.ons.gov.uk/peoplepopulationandcommunity/birthsdeathsandmarriages/deaths/datasets/deathsinvolvingcovid19inthecaresectorenglandandwales
Contact: Michael Ainsley 079 7425 0947