Holocaust Memorial Day Ceremony 2022 Monday 24 January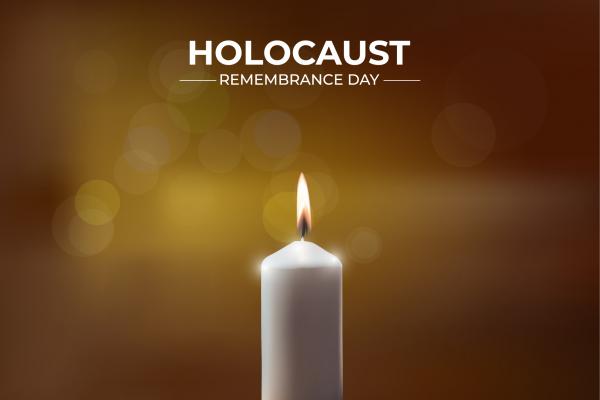 Holocaust Memorial Day Ceremony 2022 Monday 24 January 11am City Hall
GMB London Region is proud to support the Mayor of London and the London Assembly online ceremony to mark 2022 Holocaust Memorial Day on Monday 24th January at 11am. The ceremony will last approximately one hour.
This year the ceremony will be live streamed, to ensure participants safety and can be viewed here:
Holocaust Memorial Day Ceremony 2022 | London City Hall
The Holocaust Memorial Day Trust have developed the theme this year of 'One Day', which focuses on the official day – 27 January - to learn more about the past, empathise with others today, and take action for a better future.
City Hall has worked closely with The Holocaust Educational Trust and The Holocaust Memorial Day Trust to create a ceremony that will commemorate victims of the Holocaust and provide time for reflection for those affected by more recent genocides. Even though we are physically apart at this time, we hope that you will be able to join in this act of commemoration. To mark Holocaust Memorial Day, you could pick One Day in history and learn about that day.
City Hall and GMB London look forward to you joining the ceremony online, on Monday 24 January, 11.00