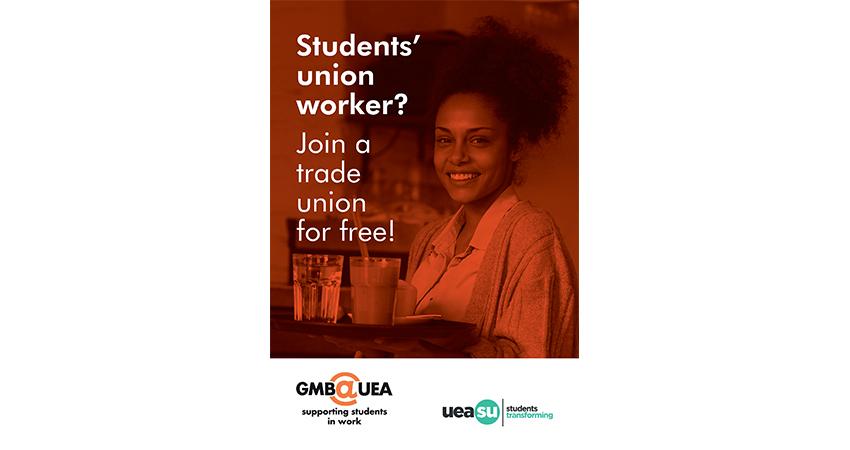 What is GMB?
We are a 'trade union'- a group of workers who stick together to ensure we all get treated fairly at work. If you have a problem, we've got your back.
Everyone has rights at work, but not everyone knows what they are and not every workplace sticks to them. Don't lose out. GMB is here to provide you with support, advice and guidance - and to stand up for you at work.
Whatever the problem, GMB is here for you.
What do trade unions do?
Trade unions like GMB have been central to securing key rights and protections for workers such as the right to a minimum wage, to be safe at work, and the right to a weekend. We're experts in the world at work, applying ourselves to solving problems, and getting you protected in the workplace. We never give up - and we never give in.
At GMB, we know we can achieve more together than we can alone, whether that's in the workplace or wider society. There is power in a union. Be part of it.
I'm a student, what can GMB do for me?
All sorts! Students working part-time are more likely to be working in jobs where low pay and insecure work is common. Some of the problems GMB can help with are:
• Non-payment of wages
• Bullying and harassment
• Accessing proper rest breaks and holiday pay
And that's just the start. There are many benefits to being part of GMB:
• Supporting you to have more control of your working life
• Giving you a voice at work and making sure it's heard
• Free training, learning and development
• Legal advice in and out of work
• People powered campaigns for change -
GMB Young London helped to stop the closure of Fabric nightclub and helped change legislation on revenge evictions. We support you to make a change.
To Join GMB it's simple — follow this link https://www.surveymonkey.co.uk/r/su-uea and sign up today!
How much will being a GMB member at UEA SU cost me?
Absolutely nothing! UEA Students' Union will pay for their staff's GMB membership for the whole time they are studying here. All you need to do is follow this link https://www.surveymonkey.co.uk/r/su-uea and sign up today!
IT'S FREE- your students' union are paying for your GMB membership because they want you to have a voice at university and in your workplace.
IT'S FOR EVERYONE- GMB has members doing almost any job imaginable, more than 600,000 of them!
IT OPENS DOORS- GMB provides free training. From employment law diplomas to providing bursaries for independent study, we offer our members opportunities to progress.
Trade unions have been the strongest force for social change in modern history.
Equality really matters to GMB – our grassroots groups for women, LGBT+, BME and disabled members are not only active but a proud part of our union. We have been at the forefront of battles for equality for more than a century.
Young people are not only the future, they are the present!
Our young members organise themselves and plan campaigns that matter to them – we support our members to make real and lasting change.
On average, union members earn 13.7% more than non-union members - by coming together, we can all benefit.
GMB is a democratic, non-profit organisation. We're run by and for our members. Be part of it.