Labour's Lisa Forbes stops the march of Brexit as she is elected MP for Peterborough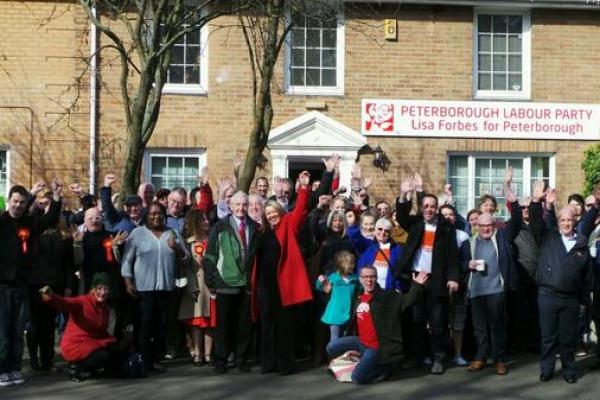 Labour and GMB member Lisa Forbes was elected to Westminster early this morning as the new MP for Peterborough against huge opposition from Nigel Farage's Brexit Party with the Tory Party knocked back into third place
Labour's Lisa Forbes victorious in Peterborough
After a long and at times difficult campaign GMB member, Labour's Lisa Forbes was elected the winner of the Peterborough by-election at 2.00am this morning.
Lisa is a long standing GMB member, rooted in GMB and trade union values, who lives locally and has in the past, represented residents of the city on the local council.
Nigel Farage saw this by-election as a chance to gain a foothold in parliament, to promote his politics of division, but hundreds of Labour, GMB and fellow trade union activists flooded into the constituency over the past few weeks and especially yesterday, when the polls were open, to ensure that Lisa will be the next MP for the city, dealing with the real issues facing the residents - austerity, cuts to the NHS, education and police and a local Tory council who have failed to get a grip on basic issues like fly-tipping and rubbish.
The by-election was calked following the criminal conviction of the previous MP and was always going to a tough nut to crack. Peterborough has been a Labour/Tory marginal for many years, but this time it was complicated by the Brexit Party standing a candidate after their success in the recent European elections, making it a three way marginal.
But a superb campaign run by the staff of the Labour Party supported by Labour MPs, Team GMB, other union and Labour activists from all over the county, saw Farage and Brexit off and the Tories back in third place.
In her victory speech earlier this morning Lisa said, to cheers from her supporters, that "the politics of hope can win regardless of the odds".
GMB London Region look forward to working with Lisa in her new role in parliament, as part of the GMB family