Vaughan West elected Chair of East of England Labour Party Board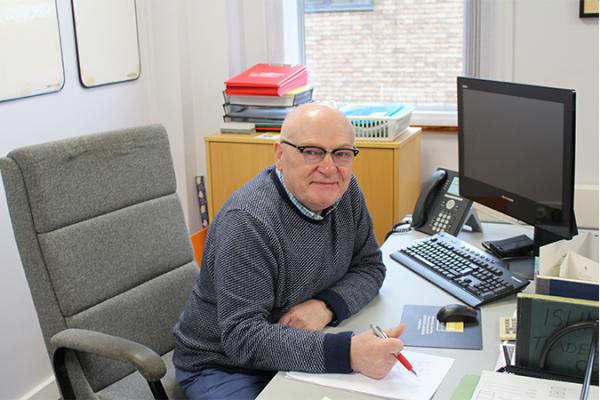 On Saturday 2nd December, GMB London Region Organiser, Vaughan West, was unanimously elected as the Chair of the East of England Labour Party Board at their AGM
Vaughan has been a member of the Labour Party for 30 years and a member of the GMB for over 25 Years. Over that time has held a number of posts at a local level in both organisations, as well as serving on the Labour Students National Executive in the late 1970s and early 1980s.
Up until his appointment as GMB Organiser earlier this year, Vaughan was a long standing member of the GMB Regional Committee and Branch Secretary in Islington. He has represented GMB on the Regional Board in the East of England for over 10 years and has more recently been one of the two vice-chairs.
Vaughan has three priorities for the upcoming year:
Strengthening the link between trade unions, the Labour Party, MPs, MEPs, elected councillors and prospective candidates across the region and ensuring that candidates at whatever level have a firm grasp and understanding of trade union values
Reinvigorating the work of unions working together with TULO to ensure that local GMB and other trade union branches are increasingly linked to and campaigning with their local Labour Party
Ensuring that Labour is successful in the local elections next May and ensuring a Labour victory in the next general election, whenever it comes
Vaughan would like to thank GMB London Region for its support over the years, without which this honour would have been impossible.