Retired Members Association (RMA) meeting - July 2017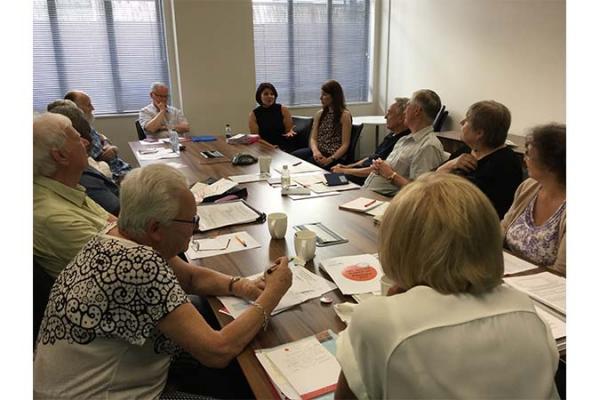 RMA held a meeting with guest speakers from UNIONLINE
RMA held a meeting today at the GMB Euston Office. Two guest speakers from UnionLine, Charlotte Hudson & Kelly Vauson were in attendance.
Charlotte and Kelly gave a very interesting presentation on Power of Attorneys, Wills & Inheritance Tax.
They explained the importance in everyone getting a Lasting Power of Attorney regardless of age. This can be in two parts, Finance & Property and Health & Well-being.
There is a Court fee for every Lasting Power of Attorney (LPA) of £82 although this can be discounted in certain circumstances i.e if the member is on certain benefits or has income below a certain level.
The cost that Unionline currently charge is a fixed fee of £175+VAT for a single LPA (whether this be financial or health) and £300+VAT if they require both finance and health LPA's
If you have a couple that both want the finance and health LPA's i.e four LPA's in total, the cost will be £500+VAT. If the couple simply want one or the other i.e. two LPA's we will again do this for £300+VAT.
You can find out more about this via the UnionLine website - http://unionline.co.uk/ or done through a UnionLine Solicitor for our GMB Members.
On behalf of the London Region, RMA, we send to these interesting ladies our sincere thanks & gratitude for taking the time in meeting with us.