GMB call on Academies Enterprise Trust to provide financial justification for cutback proposals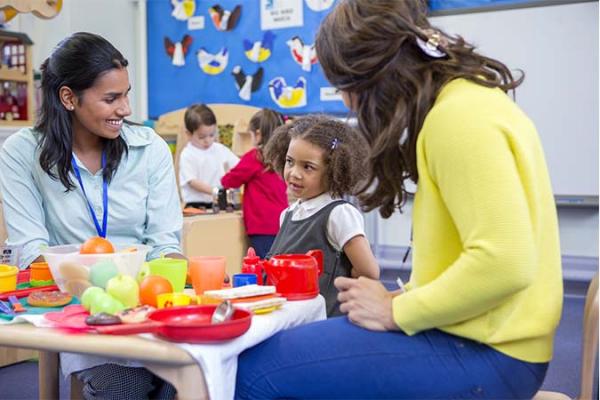 GMB call on Academies Enterprise Trust to provide financial justification for restructuring and cutback proposals as they launch confidence survey for staff
The Trust have proposed drastic cuts to school support staff, without providing any meaningful information to support the proposals, says GMB London
GMB have called on the biggest academy chain in the country, Academies Enterprise Trust to provide them with financial documents that justify their proposals of cutbacks and restructuring.
This comes as a survey is being undertaken by unions representing staff at Academies Enterprise Trust, including GMB, asking if employees have confidence in the trust's leadership.
The unions have previously failed to agree on the proposals with Academies Enterprise Trust and triggered talks at ACAS over the following actions of the trust:
· Imposition of cuts in frontline support staff across schools, including HR and Finance staff and the recent estates cuts – with even deeper cuts being pushed by AET in its London schools.
· As this is a joint survey teachers' are questioning pay progression by AET - last year just 52% of eligible teachers achieved pay progression yet according to AET's accounts the Chief Executive total remuneration for the year to the 31st August was between £290,000 and £295,000.
· Outsourcing of ICT against the wishes of schools and in breach of the ACAS process.
· AET's refusal to let the unions and schools have full details of the recent bailout it had from the Education and Skills Funding Agency.
Gordon White, GMB Regional Organiser said:

"GMB London Region are fighting for our members in Academies Enterprise Trust Schools in this region. The biggest Academy Trust in the country has set out it's stall, seeking to impose restructures, undermine working conditions, and put students and staff at risk.
"Their actions have sought to destroy relationships with Trade Unions and our members, who are on the front line assisting and educating for our country's future.
"Making damaging cuts in schools which we believe to be financially stable shows a balance sheet approach to education.

"The Trust have proposed drastic cuts to school support staff, without providing any meaningful information to support the proposals. Their failure or refusal to answer our questions is almost as offensive as paying huge bonuses to their executive, whilst making cuts!

"We are calling on the trust to provide us with the financial information requested, to provide proper justification for the proposals made, and support them with data from the meaningful pilots.

"We are meeting with staff to understand how they want to stand up to these injustices, and are asking all staff to complete the survey to help us understand how little confidence they have in the trust.
"We ask for their communities to support their teachers and support staff as they fight for the clarity and support they deserve.

"Together, our collected voices will be heard - preferably around the negotiating table, but if necessary on the pickets."

ENDS

Contact: Gordon White 020 8457 4137 or GMB London Press Office 07970 114 762
Notes to Editors
Survey:
https://www.surveygizmo.eu/s3/90138660/AET-staff-confidence