Aviation industry in crisis and jobs on the line as Heathrow airport contractors proceed with redundancies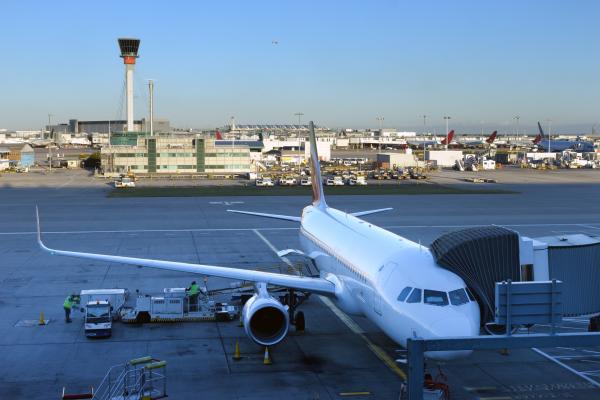 GMB London has learnt that Qatar Airlines has announced 17 redundancies and money exchange company Travelex has announced 42 redundancies
Along with BA, Virgin Atlantic, and the ground handling services, these are the latest employers at Heathrow to announce that it is putting staff at risk of redundancy.
Perry Phillips GMB Organiser said:
"Rather than wait until October to see if there are further extensions and support to the Job Retention Scheme, companies and airlines at Heathrow are using COVID-19 to cut terms and conditions and decimate the pay of workers.
GMB London is calling on all MPs and the government to intervene and provide the aviation sector with a specific financial bail out to protect jobs and lively hoods and put an halt to companies using the current crisis to announce wholesale job losses. The government must step in to provide a special support package for aviation, but it must mean that workers are protected in the first instance.
If the government do not support the aviation industry, this will totally decimate lively hoods and the local economies in West London that rely on the income from the airport and its workers.
GMB will continue to challenge and expose unscrupulous employers at the airport, who are unnecessarily using the crisis for their own agendas at the expense of workers and their families."
End
Contact:
Perry Phillips, GMB London Regional Organiser 079 1229 3481
Derek Rawlings, GMB Aviation Branch Secretary 078 4810 8007
Trevlyn Mcleod, GMB London Regional Organiser 079 6813 7967