Azzurra HR department ignore grievances of female staff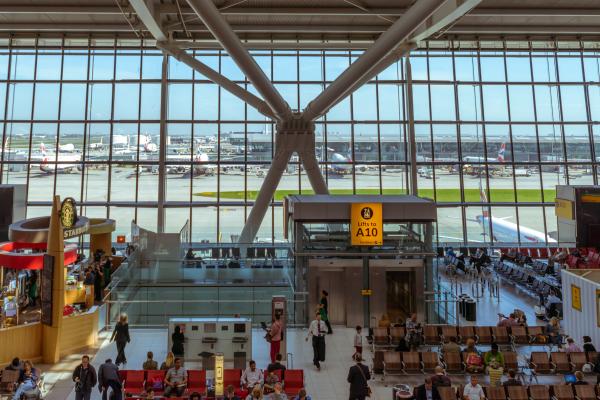 GMB calls on HR department of Azzurra ground handling services at Heathrow Airport to respond to shift rostering grievances of female staff
Azzurra needs to understand that it is unacceptable for these women to be forced into shifts they cannot work, says GMB London

GMB, the union that has taken on this injustice at Azzurra, have called on the company to respond to grievances of 9 of its female staff members who are being ignored by the HR department.

7 of the 9 women have children, some of whom are single parents, and others who also care for sick parents, have been refused shift flexibility forms and forced to work shifts without being able to arrange childcare.

After their applications for flexible working were ignored, the women filed grievances with Azzurra's HR department, which have also not been heard. After being repeatedly ignored the women took a stance by continuing to come in on their originally scheduled early shift, only for them to be sent home, despite Azzurra rostering other members of staff onto the early shifts and advertising overtime to cover the early shifts.
In a statement some Azzurra workers said:

All we are asking is to have a meeting with HR to voice out our concerns. It has now escalated to a point that we are taking it personal. It's as if we are nobody. As a company they have a duty of care towards their employees to hear their grievances.

We've repeatedly been in one sided communication which hasn't been acknowledged or even responded to.

We are consistently battling with other departments within HR with no response to leave, pay, uniform and general HR enquires. This has been a continuous pattern since our TUPE over the years.

A human resources environment that practices a bullying and harassment style of conduct.

Azzurra has had no regards to their actions with the impact it has on our personal and professional lives.

This situation has been tedious and more so stressful which has escalated to impacting our health and our family's well-being.

This company has continued to show no respect and recognition towards its employees who have been relentlessly committed to their work and helped Azzurra to enhance their business at London Heathrow airport throughout the years.

Azzurra has failed to comply with our basic employment rights for working parents and people with care related issues.

Trevlyn Mcleod, GMB Regional Officer said:

"The way these women have been treated is disgusting. The women, some of whom are single mothers or are caring for a sick relative, are forced to work shifts without the courtesy or respect of being given flexible working forms. They've been forced into filling in grievances and even that has been ignored.

"In many cases it has reached a point where the women, who have not been able to arrange childcare, have been forced to come in on their original early shift because they had no choice. They were then sent home with no explanation. GMB has also been informed by a reliable source that if they then do not turn up on their late shift they will be put down as a no show which will lead into disciplinary action.

"Azzurra needs to understand that it is unacceptable for these women to be forced into shifts they cannot work."
ENDS
Contact: Trevlyn McLeod 07968 137967 or GMB Press Officer 07970 114762