Baxter Storey at Heathrow preserve over 500 jobs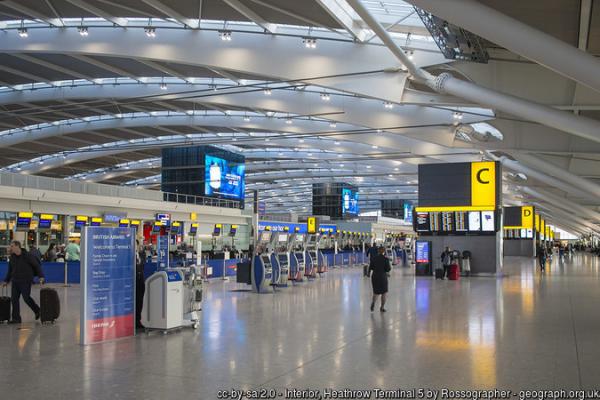 Heathrow Airport redundancy reprieve for hundreds of Hospitality workers
GMB welcomes the news that hospitality and catering firm, Baxter Storey have paused redundancy consultations and are utilising the extended furlough scheme preserving, over 500 jobs at this current time
Baxter Storey, who provide hospitality and catering for British Airways (BA) in its business lounges in terminal five and BA's engineering base at Heathrow, informed GMB London and its members, that on-going redundancy consultations with its staff based in these Heathrow worksites, will now be paused. These staff are now being placed on the extended furlough scheme until the company have a clearer idea of the future plan from BA.
GMB London, the union for workers in the aviation industry was previously informed by Baxter Storey that prior to the government's announcement to extended the furlough scheme, it had written confirmation from BA that they would like the company to adopt the Job Support Scheme (JSS) for its Heathrow airport workforce. Due to the government's change in events, this has been superseded by the extension of furlough.
Perry Phillips, GMB London Regional Organiser for Aviation at Heathrow said:
"I have been in discussions and negotiations with Baxter Storey through the redundancy consultations, trying to find a way of mitigating these redundancies with a view of utilising the government's work support schemes to help protect and preserve jobs.
"Credit also must go the Baxter Storey for recognising that it has a highly skilled workforce and have done everything it possibly can to keep its staff employed through these dire times in aviation. This is really good news for our GMB members who faced losing their jobs and were about to face hardship, but now, they have a reprieve with the company utilising the extension of the furlough scheme and a possible utilisation of the JSS as a back-stop once the furlough scheme has ended."
GMB London is calling on other employers within the aviation industry who are considering redundancies, to follow Baxter Storey and utilise the government's Job Support Schemes. By preserving the skilled and dedicated workforce it has companies will be ready and adequately prepared for the return of passenger and freight flights seen before the pandemic.
End
Contact:
Perry Phillips, GMB London Region Organiser (Heathrow), 079 1229 3481