Chartwells, part of the Compass Group UK, needs to re-think its strapline 'Eat, Learn, Live' if they think it acceptable not to pay employees who must self-isolate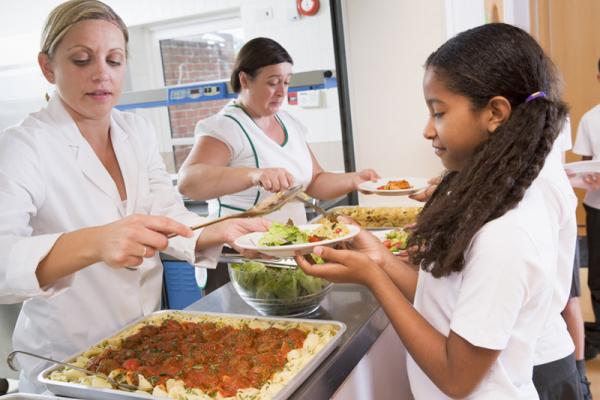 Chartwells, providers of catering and food in the education sector, makes claims about how its employees are valued and looked after, and how the company is involved in tackling child food poverty but refuses to pay an employee told to self-isolate with her Covid-infected young daughter
GMB London, the union for outsourced workers in the public sector, is calling on the national directors of Chartwells to overrule the decision taken by local Chartwell management not to pay this employee and others like her who are required to self-isolate.

It's simple, no pay means no food. Regardless of whether an employee has been advised to self-isolate, or they are the parent of a child who has been sent home from school because they have COVID symptoms, the right thing to do is support employees with full pay so that they can eat and pay essential bills.
This member of GMB London has been contacted by NHS Track and Test and instructed to self-isolate, she has no choice, this is a legal obligation as well as a necessary step to reduce the spread of infection. A company like Chartwells, part of a FTSE 100 global Compass Group, must demonstrate their website message "(Meet the Family) We're here to inspire, protect, nourish and energise people and guests".
Keith Williams, GMB London Regional Officer, said
" We are in an unprecedented public health emergency and GMB is disgusted that Chartwell's can be adopting this position.
"There needs to be decency and morality on the part of all employers in the current Covid crisis and Chartwells who are part of the Multi-National Compass Group are no exception to pay employees who have been advised to self-isolate by the NHS or are a parent of a child who has to self-isolate to avoid the risk of further contamination within the workplace, full pay"
"This is why many other contractors within the public sector committed to paying full pay for employees who self-isolate or are infected by COVID-19. Lots of businesses, throughout the country are in crisis and yet they are still managing to give their employees security during this unprecedented situation.
"This is a Public Health Crisis and GMB is disgusted that any employer can be adopting this position putting their employees into financial hardship coming into the Christmas period, especially when they receive taxpayer's money to provide a service.
"Chartwells, needs to re-think its strapline 'Eat, Learn, Live' if they think it acceptable not to pay employees who must self-isolate."
GMB call on the Directors of Chartwells to stop putting profit before the health and welfare of their employees within the School meals contract, they must pay employees who have been advised to self-isolate to care for their Children full pay.
End
Contact: Keith Williams, GMB London Region Senior Organiser 077 1063 1339