Civil Aviation Authority regulations heap more misery on Heathrow Airport workers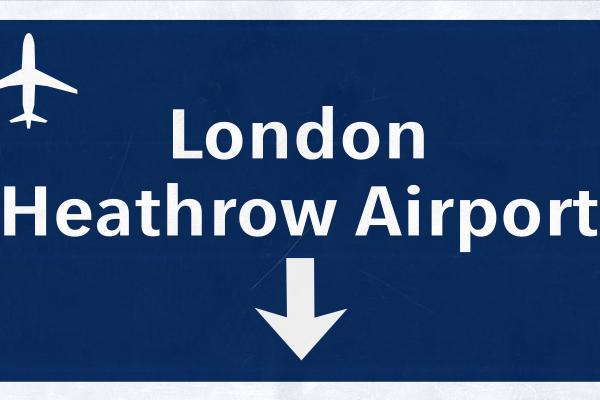 GMB London is appalled at Heathrow Airport Limited (HAL) using Civil Aviation Authority (CAA) to again pick the pockets of its own keyworkers with extortionate 133% increase in car parking charges.
The Civil Aviation Authority puts the boot in during the pandemic by allowing Heathrow Airport workers to be subjected to 133% increase to car parking charges, the removal of the free travel zone and nearly tripling the black cab pickup charges says GMB London.
Thousands of workers at Heathrow Airport have lost their livelihoods and those lucky enough to have retained employment have suffered reduced hours or furlough at 80% of their normal income, reduced to 70% from 1st July. Aviation workers have historically survived by working excessive hours to make ends meet. During the pandemic, they have been working on the frontline protecting our borders, keyworkers but often unrecognised as such.
HAL has stated that a reduction in passenger numbers, down 72% compared to 2019 has resulted in a loss of revenue of £2 billion. No one has considered the knock-on effect for staff working at the airport. Due to the lack of flights and passenger numbers, many airport workers are earning as little as one-third of their salary compared to 2019.
Heathrow Airport as the only Hub Airport in the UK, is economically managed by the Civil Aviation Authority, this in essence means that HAL must operate within the financial boundaries set by CAA. HAL applied to the government (CAA) to enable them to recover some losses incurred since the onset of the pandemic. The Civil Aviation Authority has given authority for HAL to recover 800 million pounds through 2021/2022 without any thought to how these losses are going to be recovered. 300 million through 2021 and a further 500 million through 2022.
Perry Phillips GMB Organiser for Aviation at Heathrow said,
"GMB has met with Heathrow Airport Limited on several occasions to try and find a solution that does not involve recovering losses for shareholders directly from the pockets of extremely low paid workers of Heathrow Airport who have suffered enough with the suspension of the London Living Wage, the shelving of the Heathrow free travel zone and discounted travel."
Derek Rawling, GMB London Region, A37 Branch Secretary says:
"The Civil Aviation Authority regulations heap more misery on Heathrow Airport workers, these charges hit them in the pocket where it hurts, a common experience for workers at Heathrow.
"I am appalled that HAL and the CAA have ignored common sense and have chosen to recover losses in revenue due to the pandemic from low paid vulnerable airport workers. Our members are telling us, this is grossly unfair and unacceptable to bear the brunt of these passed down extortionate costs.
"The government must intervene and reverse this stupidity; it is grossly unfair to penalise aviation keyworkers who have worked tirelessly to keep the borders open during the pandemic. These airport workers ensure that vital supplies enter the country, essential for the NHS and essential for business."
GMB London is calling on the CAA and HAL to do the right thing:
Reinstate the implementation of the London Living Wage
Reinstate the free travel zone are Heathrow airport
Stop the extortionste 133% increase in staff parking charges
End
Contact: Perry Phillips, GMB London Regional Organiser 079 12209 3481,
Derek Rawlings, GMB Aviation Branch Secretary, GMB London Region 078 4810 8007