GMB call on Heathrow to end poverty pay and implement London Living Wage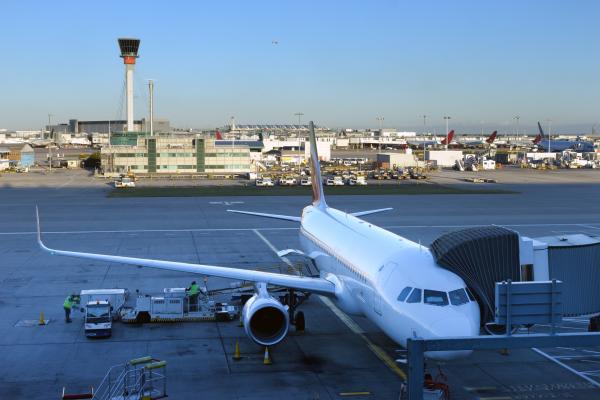 GMB call on Heathrow owners to insist that all contractors at airport pay London Living wage of £9.75 per hour
Heathrow have to honour the spirit of their agreement and implement the London Living wage now says GMB London
GMB London region, the union for workers at Heathrow, are calling on Heathrow Airport Holdings Limited, who own and run the airport, to implement, and insist all contractors pay the London Living wage of £9.75 per hour which will benefit thousands of low paid workers.
Terminal cleaners, security and screening staff and many other highly valued workers employed by contracted companies at Heathrow are still paid the minimum wage.
The GMB campaign for the introduction of the London Living Wage at Heathrow has the backing of local West London Labour MP's, John McDonnell, Ruth Cadbury,
Seema Malhotra and the Mayor of London, Sadiq Khan who have many Heathrow workers living in their constituencies.
Heathrow Airport Holdings Limited have committed and accepted to be a London Living Wage employer as part of the planning consent contained within the Davis commission expansion report but have yet to implement their commitment.
Perry Phillips, GMB Regional Organiser for Aviation at Heathrow, said
"Our members and other low paid workers at Heathrow have had enough of waiting for the implementation of the London Living Wage at Heathrow. Inflation is rising, the cost of living is going through the roof and workers and their families are living on the poverty line with many workers having to find second and third jobs just to survive.
"GMB are disappointed that Heathrow are procrastinating on their agreement to implement the London Living Wage which currently stands at £9.75 per hour which is leaving workers and their families on the poverty line.
"Contracted companies at Heathrow are refusing to raise wages above the minimum wage blaming Heathrow Ltd demands for efficiencies and financial squeezes that leave no room for wage rises.
"At this current time thousands of low paid workers at Heathrow will not feel that they will be benefitting from the Government's decision to award Heathrow the third runway that will bring a lot of wealth to the UK and to the local communities around Heathrow, something like £61 billion. GMB support the Heathrow expansion and also supports low paid workers and their families who are living on the bread line.
"This has always been a situation of a "race to the bottom" where low paid workers take the brunt of how contracts are run.
"This has to stop and Heathrow have to honour the spirit of their agreement and implement the London Living wage now."
ENDS
Contact: Perry Phillips on 07912 293 481 or Trevlyn McCloud on 07968137967