GMB accuse PM of not taking action over greedy bosses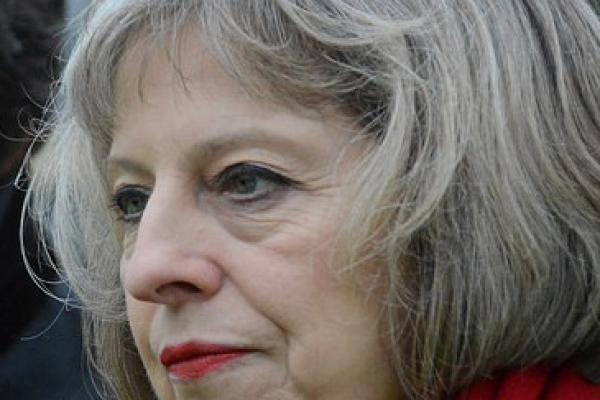 GMB accuse Prime Minister of talking the talk but taking no action over greedy bosses who help themselves at expense of workers terms and pensions
Fine words are not enough because water utilities and other former public sector employers are preparing to rob workers of tens of thousands of pounds out of their pension pots says GMB London Region
GMB, the union for workers in the water industry, commented on the statement by Prime Minister Theresa May when she said "I will fine greedy bosses who betray their workers."
Michael Ainsley, GMB Regional Officer, said:
"These are fine words by the Prime Minister, she also said irresponsible company bosses who "line their own pockets" while failing to protect workers' pension schemes are to be hit with huge fines, but fine words are not enough because right now water utilities and other former public sector employers are preparing to rob workers of tens of thousands of pounds out of their pension pots.
"This is exactly as the PM described in Saturdays article in the Observer after a week which saw the scandalous collapse of Carillon, company bosses are putting their own financial interests, and those of shareholders, above their workers.
"While Nero is fiddling, utilities such as Anglian Water are at an advanced stage of ending final salary pensions for workers, forcing them into inferior money purchase schemes costing them tens of thousands from their pension pots, and Thames Water are not far behind.
"Their excuse is pension deficits which they have had plenty of opportunity to fund but have preferred to fund instead large salaries, bonuses and pensions for executives and pay huge dividends to shareholders which include pension funds themselves.
"Only this morning BBC Breakfast News reported on pensioners being at risk of malnutrition, a good pension is one of the pre requisites of being able to afford food.
"In an article on 13 November 2017 the Daily Mail reported on the paradise papers and accused owners of Britain's largest water companies of using offshore tax havens as they load up their firms with £24bn of debt.
"They reported that Thames Water Utilities Ltd paid £356.8m on interest on inter-company loans and ended up with a tax credit of £70.3m, and has paid no corporation tax since 2006.
"Anglian Water Services Ltd paid £286.5m in interest to subsidiaries while earning £192m in interest from other parts of the company. It ended the year with a tax credit of £37.9m.
"These companies say they cannot afford decent pensions for workers, but GMB do not believe that any water company has a valid financial case to cut any pension scheme and do not need to savagely cut any pension, so we are writing to the chair of the all-party pensions committee Frank Field."
ENDS
Contact: Michael Ainsley 07974 250 947 or GMB Press Office 07970 114 762