GMB blame hands off approach of Boris Johnson for lack of app-service regulations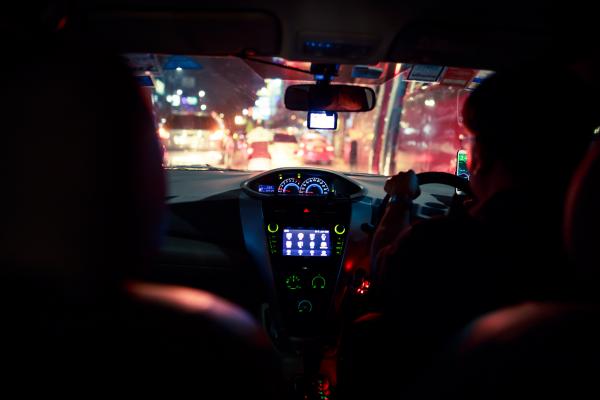 GMB blame former London Mayor Boris Johnson and TfL for lack of regulation of app-based private hire companies
Boris Johnson's hands off policy around app regulation has led to lax control of apps and the companies providing them, and has had a serious effect for street hail and taxis, says GMB London
GMB, the union for private hire drivers, have blamed former London Mayor Boris Johnson's and Transport for London's 'hands off' approach to the regulation of app-based taxi companies, for the recent complications regarding the legality of the operations of Uber.
In a presentation given at the 2012 IATR conference, by TfL's director of London Taxi and Private Hire, John Mason, he explained that Johnson would "support technologies which encourage taxi sharing and enable electronic hailing", adding "TfL has adopted a 'hands off', very limited regulatory approach to the application of electronic hailing and booking" and "Many different companies now entering into the London market with varying degrees of success." [See notes to editors for full presentation]
Lack of regulation to services such as Uber, have led to both driver and passenger safety concerns which caused London Mayor Sadiq Khan to strip the company of its London license last year.
Steve Garelick, GMB Regional Officer said:
"John Mason and Boris Johnson's hands off policy around app regulation has led to lax control of apps and the companies providing them, and has had a serious effect for street hail and taxis.
"TfL did not understand the damage they would cause and the further expense they have caused to themselves, both trades and the safety issues that they are primarily tasked with for public protection.
"Back in 2012 I raised concerns to TfL which were batted away, just as I raised concerns into test centres and medical tests that were bogus.
"Most drivers have grown up around a trade that was misunderstood or perhaps worse still allowed to act without checks and balances."
ENDS
Contact: Steve Garelick 07967 763 980 or GMB Press Office 07970 114 762
Notes to Editors
Presentation given by John Mason, Director, London Taxi and Private Hire (2012)
'There's an App For That – Supporting Taxi Booking and Hailing Applications In London'
http://zelo-street.blogspot.co.uk/2018/03/uber-mason-presentation.html