GMB call for a halt to academisation plans at five Edmonton schools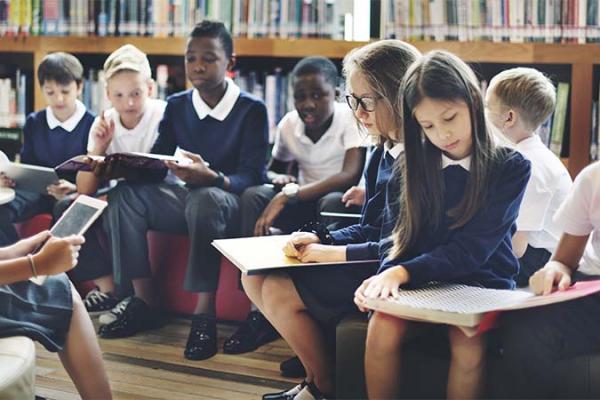 GMB call on governing bodies to halt plans to turn five Edmonton schools into a multi-academy trust
The proposed date of April Fool's Day seems strangely appropriate for a scheme which no one seems capable or willing to justify, says GMB London
GMB have called on the governing bodies to stop the proposed academisation of five schools in Edmonton which are set to form a Multi Academy Trust (MAT) from 1st April 2019.
GMB has been working collaboratively with other Unions and members of the community, trying to engage with the schools' leadership and governors to persuade them against becoming a MAT.
Members of staff at Galliard Primary School have already undertaken four days of strike action in opposition to the proposal, with more planned. Members of staff in the other four schools; Raynham Primary School, Brettenham Primary School, Wilbury Primary School and Fleecefield Primary School, are still considering their options.
The proposal has been widely criticised by local political leaders including local councillors, the leader of the council Nesil Caliskan, and Kate Osamor MP for Edmonton. A motion is expected at Enfield Council in opposition to academisation.
Gordon White, GMB Regional Organiser said:
"These proposals are a blatant disregard for the will of teachers, support staff, parents, political leaders and trade unions.
"These plans for academisation seems to have been very poorly considered. We have offered alternative solutions and suggestions and sought justification for the proposed move. All of the reasons offered so far have been soundly refuted by all of the evidence available. The proposed date of April Fool's Day seems strangely appropriate for a scheme which no one seems capable or willing to justify.
"We believe that all of the stated aims of the MAT can be achieved through existing partnership arrangements, or by forming a federation.
"At the well-attended public meeting held on 7 February we heard from trade unions and councillors as well as the concerns of the staff and parents. The notable absence was of a voice in favour of the academisation. No governors or headteachers in favour of the move attended the meeting, to the frustration of many present. This was a golden opportunity for the proposers of the MAT to explain their motivations. All evidence to this point suggests that the headteachers and governors are not listening.
"We now call for the governors and headteachers to listen to the chorus of voices seeking to put a stop to this foolishness."
ENDS
Contact: Gordon White 0208 4574137 or GMB London Press Office 07970 114762