GMB Congress call for renewable subsidies to be paid from general taxation as average London energy bills reach £1,282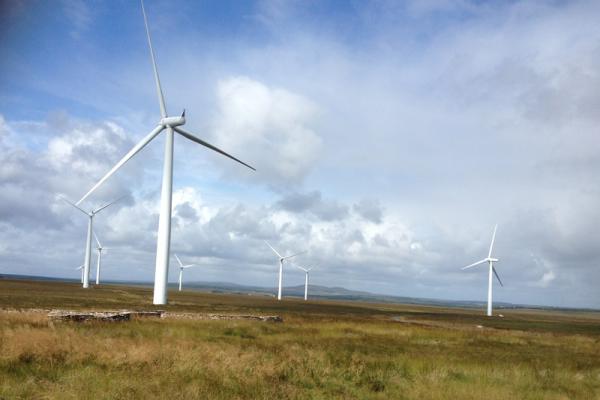 GMB Congress call for renewable subsidies to be paid from general taxation in line with helm review to cut household energy bills by £520 per year in 2022
The projected £10 per week levy on household energy bills to pay the renewables subsidies takes no account of income or ability to pay and is grossly unfair GMB Congress says
GMB Congress carried a motion today (Tuesday 5 June), calling for subsidies for renewable energy sources to be paid from general taxation, cutting household energy bills by £520 per year from 2022. [See notes to editors below for the text of the GMB congress motion]
The 'Cost of Energy Review' by Dieter Helm, published last year, called for this policy change. Last year the Office for Budget Responsibility (OBR) estimated that by 2022 these subsidies will add £10 per week to household energy bills. [See notes to editors for link to Helm Review and previous GMB press release]
GMB Congress was told that in 2017 the average household energy bills for gas and electricity in the London was £1282 per year. This is 3.7% of the gross average earnings of residents in the region. Set out in the table below are average earnings in London by borough, with the average household energy bills set out as a percentage of this figure. [See notes to editors for details of sources and definitions]
The 101st GMB Congress, comprises of 500 elected lay members and 300 visitors and guests. GMB Congress delegates were elected from the GMB membership to represent over 640,000 members from every part of the UK and Ireland and every sector of the economy. Congress is the supreme policy making body in GMB
| | | | | |
| --- | --- | --- | --- | --- |
| | | Annual FT Median 2017 earnings (£) | Average annual Gas and Electricity bills 2017 (£) | % |
| | Great Britain | 28,883 | 1,249 | 4.3 |
| | | | | |
| rank | | | | |
| | London | 34,752 | 1,282 | 3.7 |
| 1 | Newham | 29,002 | 1,282 | 4.4 |
| 2 | Barking and Dagenham | 30,167 | 1,282 | 4.3 |
| 3 | Brent | 30,313 | 1,282 | 4.2 |
| 4 | Enfield | 30,920 | 1,282 | 4.1 |
| 5 | Waltham Forest | 31,365 | 1,282 | 4.1 |
| 6 | Hillingdon | 31,714 | 1,282 | 4.0 |
| 7 | Hounslow | 31,764 | 1,282 | 4.0 |
| 8 | Sutton | 32,394 | 1,282 | 4.0 |
| 9 | Greenwich | 32,814 | 1,282 | 3.9 |
| 10 | Havering | 32,972 | 1,282 | 3.9 |
| 11 | Ealing | 32,991 | 1,282 | 3.9 |
| 12 | Haringey | 33,150 | 1,282 | 3.9 |
| 13 | Redbridge | 33,251 | 1,282 | 3.9 |
| 14 | Bexley | 33,353 | 1,282 | 3.8 |
| 15 | Croydon | 33,821 | 1,282 | 3.8 |
| 16 | Harrow | 34,243 | 1,282 | 3.7 |
| 17 | Lewisham | 34,266 | 1,282 | 3.7 |
| 18 | Lambeth | 34,357 | 1,282 | 3.7 |
| 19 | Hackney | 34,507 | 1,282 | 3.7 |
| 20 | Southwark | 35,009 | 1,282 | 3.7 |
| 21 | Merton | 35,625 | 1,282 | 3.6 |
| 22 | Barnet | 37,430 | 1,282 | 3.4 |
| 23 | Tower Hamlets | 37,603 | 1,282 | 3.4 |
| 24 | Kingston upon Thames | 37,865 | 1,282 | 3.4 |
| 25 | Islington | 37,982 | 1,282 | 3.4 |
| 26 | Hammersmith and Fulham | 40,113 | 1,282 | 3.2 |
| 27 | Camden | 40,115 | 1,282 | 3.2 |
| 28 | Wandsworth | 40,123 | 1,282 | 3.2 |
| 29 | Bromley | 40,490 | 1,282 | 3.2 |
| 30 | Richmond upon Thames | 40,787 | 1,282 | 3.1 |
| 31 | Westminster | 43,203 | 1,282 | 3.0 |
| | City of London | x | 1,282 | x |
| | Kensington and Chelsea | x | 1,282 | x |
Warren Kenny, GMB regional Secretary said:
"Average pay in some boroughs like Newham and Barking and Dagenham are well below that of other areas. The same is true about different households. However, the projected £10 per week levy on household energy bills to pay the renewables subsidies takes no account of income or ability to pay. This is grossly unfair. GMB Congress has added its weight for the government to implement the recommendation of its own Helm Review that these be met from general taxation.
"GMB Congress want action on other Helm Review recommendations too. The renewables sector in capacity auctions should be required to include the costs of dealing with the intermittent supply from renewable sources in bids.
"In addition, the Helm Review called for the conflict of interest faced by National Grid to be brought to an end. Helm suggested creating systems operators responsible for balancing energy demand and supply and crucially these would not own assets themselves.
"National Grid is seriously conflicted in that as an owner of the distribution system it has an incentive to bring on stream capacity that requires new investment in distribution systems with the relevant incomes to itself from these costs. No wonder profits per year per worker exceeds more than £300,000.
"GMB is committed to an energy policy that delivers a low carbon future with security of supplies and reasonable prices. This means a mix of renewable energy sources, a new fleet of new nuclear power stations and gas as an intermediate power source and the main source of space heating for the foreseeable future.
"The UK should use its own gas rather than relying on imports. GMB want to see government itself take over regulation of the energy sector and be responsible to Parliament for that role. OFGEM should be scrapped.
"The Nuclear Decommissioning Authority should be re-tasked as the Nuclear Development Authority to build the new nuclear power stations rather than relying on overseas governments to do it. Government also needs to get on with it rather than dithering to keep the lights on."
ENDS
Contact: Gary Pearce 07850 036 952 or Michael Ainsley 07974 250 947 GMB London Press Office 07970 114 762
Notes to Editors
1] GMB Congress Motion
356. RENEWABLE ENERGY SUBSIDIES
This Conference applauds the call by the GMB Commercial Services Section for subsidies on renewable energy to be paid for through general taxation.
Conference notes that environmental levies on consumer bills are set to treble from £4.6 billion to £13.5 billion between 2015/16 and 2021/22 according to the office for Budget Responsibility.
Conference further notes that the office for Budgetary Responsibility predicts that as a result that the surcharge the UK's 27m households already pay is set to treble over the next 4 to 5 years to £10 per week for every household for this energy.
Conference considers that this is in effect a thoroughly regressive tax on lower paid GMB members. It is advocated and supported by organisations made up mainly of far more affluent people than our members. Attempts to guilt trip GMB to support this regressive tax should be resisted as should attempts to portray opposition as being anti-renewable energy sources. Conference restates its support for renewable energy sources as part of a balanced, secure and cost effective energy policy.
The average wind farm for example receives roughly half of its income from the electricity wholesale price and half from subsidy via the Renewables Obligation Certificate (ROC) – the cost of which is passed on to consumers through their energy bills.
Conference calls on the CEC to vigorously campaign for a policy that where energy subsidies of any sort can be shown to be justified and in the public interest, then the GMB position is that they should be paid for out of basic taxation – which is a much fairer and more transparent system of paying such subsidies.
A stealth tax of £10 per week on every single household is a new unjustifiable poll tax that Conference cannot support and calls on the CEC to win support for its replacement with a progressive system of funding.
EAST OF ENGLAND WATERWORKERS BRANCH London Region
2] Cost of Energy Review – Dieter Helm (25 Oct 2018) https://assets.publishing.service.gov.uk/government/uploads/system/uploads/attachment_data/file/654902/Cost_of_Energy_Review.pdf
3] Previous GMB Press Release
'Renewables Should Be Funded Through Taxation' (22 Aug 2017)
http://www.gmb.org.uk/newsroom/renewables-funded-taxation
4] Sources and Definitions
Source: Annual domestic energy bills, Department for Business, Energy & Industrial Strategy
Average annual domestic standard electricity bills in 2017 with bills calculated assuming an annual consumption of 3,800 kWh. Bills reflect the prices of all suppliers and include standing charges. Figures are inclusive of VAT. Bills relate to calendar year
Average annual domestic gas bills in 2017 with bills calculated assuming an annual consumption of 15,000 kWh. Bills and unit costs reflect the prices of all suppliers and include standing charges and VAT. Bills relate to the calendar year
Energy data based on Public Electricity Supply regions.
Earnings data is from the Annual Survey of Hours and Earnings 2017, Office for National Statistics. Gross median annual pay for all full time employees by place of residence.