GMB call on 743,000 public sector workers in London to vote for end to public sector pay cap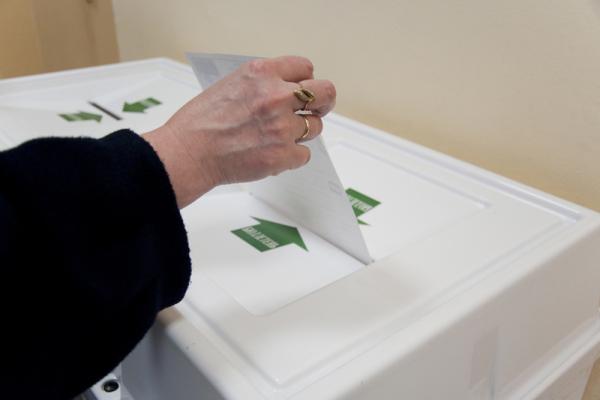 GMB call on 743,000 public sector workers in London to vote for end to public sector pay cap
The pay of public sector workers in London has been subjected to a pay cap since 2010 and earnings are down in real terms by 6.4% since 2007 says GMB London
GMB, the union for public sector workers, calls on the 743,000 public sector workers, employed as health workers, catering assistants, cleaners, teaching assistants, ambulance staff, residential care workers, council workers, police and civil servants to vote for an end to the public sector pay cap.
Pay in the public sector has been subject to a pay cap since 2010. The level of average earnings in the sector is now down 6.4% since 2007 in real terms taking inflation into account.
The area in the region with the largest number of public sector workers is Westminster with 93,962. Next is Camden with 44,164, Southwark with 41,294, Tower Hamlets with 41,228 and Lambeth with 36,377.
The number of public sector employees for all London boroughs are set out in the table below.
Business Register and Employment Survey - 2015

Public sector employees

Great Britain

5,235,830

England

4,316,534

London

742,661

1

Westminster

93,962

2

Camden

44,164

3

Southwark

41,294

4

Tower Hamlets

41,228

5

Lambeth

36,377

6

Islington

26,088

7

Wandsworth

25,348

8

Hillingdon

23,423

9

Croydon

23,307

10

Barnet

22,670

11

Enfield

22,071

12

Newham

22,011

13

Greenwich

21,767

14

Hammersmith and Fulham

20,987

15

Brent

20,494

16

Hackney

19,662

17

Kensington and Chelsea

19,647

18

Ealing

17,922

19

Redbridge

17,388

20

Lewisham

16,600

21

Havering

16,498

22

City of London

15,625

23

Waltham Forest

15,540

24

Bromley

14,360

25

Hounslow

14,002

26

Sutton

12,954

27

Haringey

12,937

28

Kingston upon Thames

12,077

29

Barking and Dagenham

11,001

30

Bexley

10,829

31

Harrow

10,793

32

Merton

9,788

33

Richmond upon Thames

9,347
Warren Kenny, GMB London region secretary, said
"The pay of public sector workers in London has been subjected to a pay cap since 2010 and earnings are down in real terms by 6.4% since 2007.
"As the economy nears full employment and as pay begins to recover in other sectors of the economy, staff shortages will begin to appear in parts of the public sector and in parts of the region.
"This is already the case in some areas like paramedics, 999 call handlers, nurses, midwives, adult social care staff, social workers, refuse collectors, teachers, teaching assistants and school caretakers. Schools are now more heavily reliant on support staff to fill gaps in teacher shortages with little or no recognition for the extra duties and responsibilities they're taking on.
"Those providing social care for the elderly and most vulnerable are increasingly dependent on benefits as pay in real terms declines and they carry the burden of our overstretched social care system.
"The 743,000 public sector workers in the region have an opportunity in the forthcoming general election to use their vote and put an end to the pay cap.
"GMB is calling on them to vote Labour as it is a Labour Party manifesto commitment to end the public sector pay cap – because public sector workers deserve a pay rise after years of falling wages."
ENDS
Contact: Gary Doolan on 07590 262 504, Richard O'Leary on 07710 631 347 or Keith Williams on 07710 631 339
Notes to editors
1) The Labour Party manifesto 2017 states:
End the Public Sector Pay Cap – because public sector workers deserve a pay rise after years of falling wages.
Roll out maximum pay ratios of 20:1 in the public sector and in companies bidding for public contracts – because it cannot be right that wages at the top keep rising while everyone else's stagnates.
2) Source: UK Business Register and Employment Survey 2015, Office for National Statistics
Public sector employees are those in: public corporations / nationalised bodies, central government and local authorities.
Information about the way ONS reaches classification decisions, and explanatory articles setting out the rationale for some of the more complicated classification decisions can be found on the ONS website: http://webarchive.nationalarchives.gov.uk/20160105160709/http://www.ons.gov.uk/ons/guide-method/classifications/na-classifications/index.html