GMB call on Addison Lee to clarify when Project Tristar employees will receive outstanding pension contributions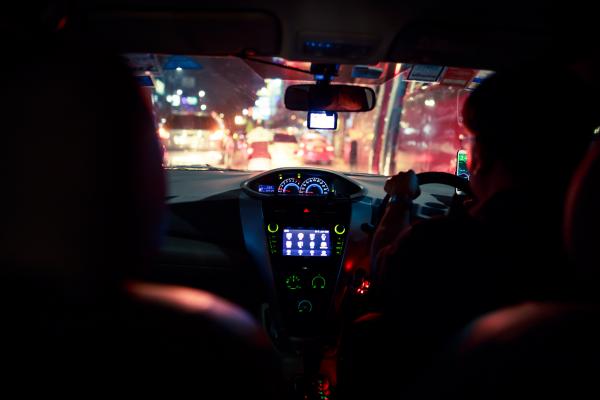 GMB call on Addison Lee to clarify when out of pocket Project Tristar Ltd employees will receive outstanding pension contribution payments after company is reported to The Pensions Regulator three times
Addison Lee are pulling the wool over the eyes of their employees and The Pensions Regulator, says GMB London
GMB have called on Addison Lee to explain when out of pocket drivers will receive outstanding pension contribution payments after failing to deposit them into employee's pension accounts for the 7 months from February to August 2019.
The National Employment Savings Trust (NEST) have reported the Addison Lee-owned Project Tristar Ltd three times to The Pensions Regulator following several reminders to the company that they either have not paid contributions to NEST on time or they failed to notify them that contributions weren't due to be paid, breaching their legal duty as an employer.
Addison Lee attempted to reassure members in July that the failed payments, which now total a minimum of £1000 for each employee, were due to an administrative delay by NEST in accepting Project Tristar's requests to officially change the name of the delegate in charge of manually uploading pension contributions, and that payments would be made imminently. However, only one month's worth of payments has been paid since that time.
Project Tristar employees and GMB have questioned Addison Lee's failure to communicate with NEST about the reasons for their failed payments which as a result has led to them being reported to the Pensions Regulator. This is despite assurances from board members at Addison Lee, that this issue is their number one priority.
Steve Garelick, GMB Regional Organiser said:
"Addison Lee are pulling the wool over the eyes of their employees and The Pensions Regulator."
"Following issues over Norovirus and members concerns over pensions GMB have tried to give the benefit of the doubt, however members are highly disappointed.
"When management disregard staff relations, concerns rise.
"Whilst GMB sympathise with pressures in the industry caused by stagnation and rate reductions due to outside companies putting customer ahead of driver.
"When companies strip out staff to try offer a better financial proposition for potential buyers thought needs to be given about the potential for damage to workers.
"In our opinion the ball has been dropped due to considerations of how potential purchasers or shareholders see returns.
"Returns of a company should be seen in human terms not just financial terms."
ENDS
Contact: Steve Garelick 07967 763980 or GMB London Press Office 07970 114762