GMB call on Medical employment agencies to exercise diligently their duty of care for safety of staff sent to hospitals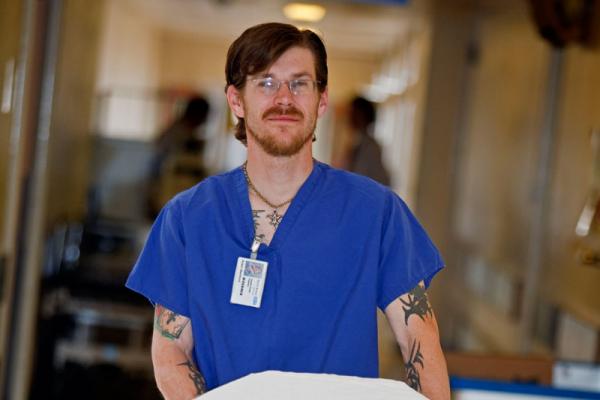 As the NHS is flat out the very least that should be expected is that employment agencies take responsibility for getting all the relevant information of where staff are to work and if necessary supply the relevant PPE needed says GMB London
GMB LONDON CALL ON MEDICAL EMPLOYMENT AGENCIES LIKE ID MEDICAL IN MILTON KEYNES TO EXERCISE DUTY OF CARE FOR SAFETY WHEN SUPPLYING STAFF DURING PUBLIC HEALTH EMERGENCY
GMB London, the union for staff in the health and care sector, is calling on employment agencies like ID Medical in Milton Keynes who specialise in supplying staff to these sectors to exercise their duty of care for the safety of staff they supply the the health service during the current public health emergency.
This came after Employment Agency ID Medical booked jobs for staff on their books several times since the beginning of the emergency without first assessing where these staff are being asked to work and if they are to be exposed to Coronavirus patients is the appropriate PPE available. The locations varied from Kent, Northamptonshire, Oxfordshire and Worcestershire.
Steve Garelick, GMB Regional Officer said
"A GMB London member on the books at ID Medical in Milton Keynes has now raised with the union that the agency deployed them several times in very different locations and different departments to work as a temporary nurse without first ascertaining what department they were to work in, whether the placement meant working with possible coronavirus patients and if so was appropriate PPE available.
GMB London raised with the company the problems the member experienced in several locations. The company say that they are trying to "liaise directly with the client and take appropriate steps and actions to ensure the safety of our candidates". No doubt that is the intention. But it is not happening. They and other agencies have to try harder and actually deliver their duty of care.
The NHS is flat out. The very least that should be expected is that employment agencies take responsibility for getting all the relevant information of where staff are to work and if necessary supply the relevant PPE needed.
These agencies charge enough for what they do. ID Medical is not a fly by night operation. The directors have to take personal responsibility for the safety of staff that they deploy in this public health emergency. GMB London will hold them responsible for exercising their duty of care for these staff."
End
Contact;
Steve Garelick, GMB Regional Officer 0796 776 3980, GMB London Region Press Office 079 7001 9643