GMB call on Yodel to recognise delivery driver employment status and improve working practices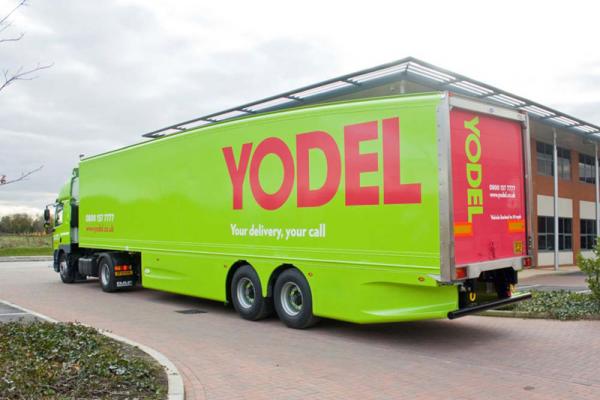 GMB call on Yodel to recognise home delivery driver employment status and improve working practices at Waltham Cross site
Workers feel not only undervalued but frankly they feel as if they are being taken advantage of, say GMB London
GMB have called on Yodel in Waltham Cross to engage fully with the grievances of their employed and bogus self-employed workers who are upset about new and existing working practices.
Some drivers at the facility believe they have had their routes unfairly cut to benefit other employees, whilst others are upset with changes to conditions and pay deals that in some cases have seen staff worse off than in the past. They also have concerns over their quality of life, based on the work patterns they are working.
Certain promises have not materialised and workers are without any London allowances despite the area surrounding the facility being one of the most expensive to live in the country.
Despite these issues, a GMB rep was today (2 November) denied access to the Waltham Cross site to meet with members.
Steve Garelick, GMB Regional Organiser said:
"Workers at Yodel in Waltham Cross are feeling not only undervalued but frankly they feel as if they are being taken advantage of. The market is shrinking to just a few players who are determined to shrink costs due to accepting contracts. This is an advantage to clients but a disadvantage for workers as the costs are cut to the bone.
"In one case a home delivery driver has seen a like for like drop of 411 parcels a week from this time last October, which shows the real impact of this.
"On one of my visits, due to the very late arrival of a truck carrying stock, these workers were kept outside the facility from as early as 6 AM until 8:50 AM, unpaid, whilst waiting to start to sort and load parcels for home delivery.
"Delivery drivers are facing daily verbal abuse and in some cases are paid 90p per parcel before expenses. These so called 'self-employed' drivers are also being denied worker status thus holiday and sick pay is not being paid.
"It is time Yodel, which is owned by the billionaire Barclay Brothers, engaged fully with these grievances. However instead the depot manager has chosen to try and exclude the Union from the site, showing the real mindset of the company and those who carry out their work."
Contact: Steve Garelick 07967 763 980 or GMB London Press Office 07970 114 762