GMB calls for greater investment into training for water industry workers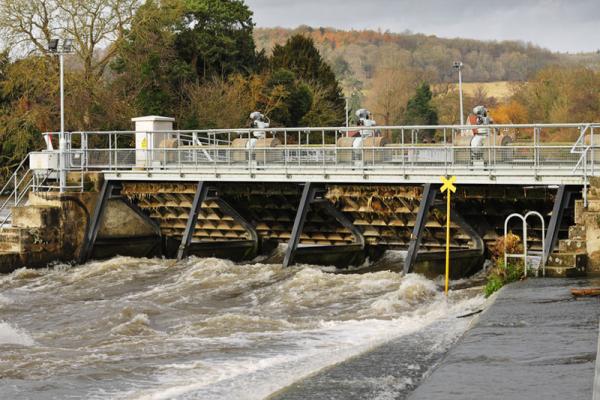 GMB congress has called for greater investment into training workers within the water industry as burst at Thames Water's Hampton pumping station leaves thousands of homes without water
Since the privatisation of our water there was a been a gradual erosion of training and investment in staff, says GMB London
GMB Congress have passed a motion calling for proper investment by water companies into sufficient training for workers, as the union believe the level of fully trained workers in the water industry is reaching critical levels.
The motion called for a review into; training and the impact to health and safety on not having any controls within the industry; and the total lack of investment by water companies to address this important issue.
GMB have blamed the lack of investment into the water sector since its privatisation for leading to a decrease in both training of staff and equipment which can lead to major health and safety issues similar to what was seen yesterday (12 June) as burst on a large pipe at Thames Water's Hampton pumping station left thousands of homes without water. Thames Water later acknowledged that the issue is affecting residents in the Kingston (KT), West London (W) and Twickenham (TW) postcodes, and schools across the northwest part of the county have been forced to close and students, some of who are taking their GCSE exams, sent home.
The 102nd GMB Congress, comprises of 500 elected lay members and 300 visitors and guests. GMB Congress delegates were elected from the GMB membership to represent over 640,000 members from every part of the UK and Ireland and every sector of the economy. Congress is the supreme policy making body in GMB.
Michael Ainsley, GMB Regional Organiser said:
"Since the privatisation of our water there was a been a gradual erosion of training and investment in staff.
"Water companies are no longer investing in their workforce to maintain workers skills in laying mains and service pipes, a highly important aspect of the jobs which if not done correctly can lead to health and safety risks. Especially when you bear in mind workers are relied on to provide clean drinking water to homes across the UK.
"New employees are being taught in house by existing employees meaning bad habits are being imported alongside good ones, which leads to the loss of skills and the dilution of best practice.
"Companies should be investing in their workforce which would result in customers enjoying a high quality service carried out and in a safe and robust manner. Some of the pumping station equipment dates back to the 1950's and it is only because of the staff who have built up their own resourceful way of keeping it running that we have avoided more major losses of supply like we have seen yesterday.
"It is imperative that the high standard of quality is maintained at all costs. This includes training and can only happen with the nationalisation of the water industry. It is time to take back the tap."
ENDS
Contact: Michael Ainsley 07974 250947 or GMB London Press Office 07970 114762