GMB calls for investigation into Bright Tribe schools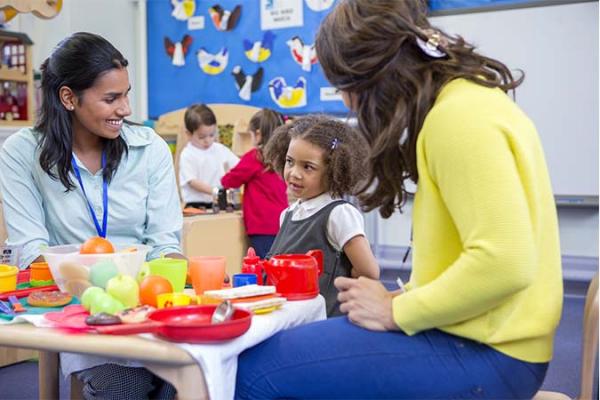 GMB calls for education authorities in East of England to investigate bright tribes run schools in the area after it was kicked out of Cumbria school
The Education authorities should have a look to see if everything is okay, says GMB London
GMB, the union for schools support staff, is calling on education authorities in Suffolk and Essex to investigate whether the Bright Tribe Trust that runs five schools in the area is fit and proper to run these schools after being kicked out of a school in Whitehaven in Cumbria. [See notes to editors for copy of a recent report in the Guardian.]
It was reported that this was the culmination of a difficult period for Bright Tribe, which runs nine other primary and secondary schools in different parts of the country.
Last week Bright Tribe confirmed that its chief operating officer, Mary McKeeman, was stepping down, having taken over the role in February.
The five schools in Essex and Suffolk are as follows:
Castle Hill Infant School
Ipswich, Suffolk
Castle Hill Junior School
Ipswich, Suffolk
Cliff Lane Primary School
Ipswich, Suffolk
Alde Valley Academy
Leiston, Suffolk
Colchester Academy
Colchester, Essex
Colin Greer, GMB Schools Officer said
"GMB notes that Bright Tribe was kicked out of the Cumbria school after a campaign by parents and teachers and others.
"GMB also notes that the Chief Executive has left Bright Tribe after being appointed in February of this year.
"These are worrying developments. There may be nothing amiss in the five schools in Essex and Suffolk. However the Education authorities should have a look to see if everything is okay.
"They should also assess how Bright Tribe lost the new Chief Executive and what are the plans for new leadership to be appointed."
ENDS
Contact: Colin Greer 07974 249745 or Ivan Mercer 07713 077194 or Dave Powell 07710 631349 or GMB Press Office 07970 114762
Notes to editors:
The Guardian - Nov 30th 2017
Academy chain gives up control of school after campaign by parents
Whitehaven academy in Cumbria is to seek a new sponsor as Bright Tribe trust pulls out following widespread criticism
A new sponsor is to be found for a troubled secondary academy in Cumbria that is at the centre of a long-running campaign by dissatisfied parents and staff.
Teachers, parents and pupils at Whitehaven academy in Cumbria have been demanding for more than a year that the school, which is said to be in a dilapidated state, should be taken out of the control of the Bright Tribe academy trust.
After a week of damaging headlines, including one report that Trudy Harrison, the Conservative MP for Copeland, had been "frogmarched" out of the school by a Bright Tribe representative after visiting to see the state of the building, it was announced that the school would be "rebrokered" and another academy sponsor found.
Campaigners welcomed the move, which was announced on Thursday, hours before a public meeting was due to be held to discuss the crisis, but were disappointed it had not happened sooner. Now the school faces a period of uncertainty while a new sponsor is sought.
Julie Rayson, a local councillor and campaigner whose son left the school in the summer, said: "It's the best outcome. We just need to move forward now. For my son and all the students that have been failed by the trust – if they had walked away earlier it might have had a different outcome for those students. But the future's a lot brighter now."
It is the culmination of a difficult period for Bright Tribe, which runs nine other primary and secondary schools in different parts of the country. This week, it confirmed that its chief operating officer, Mary McKeeman, was stepping down, having taken over the role in February. Last week, it pulled out of its proposed sponsorship of a school in Northumberland, blaming the school's financial deficit.
On its decision to relinquish Whitehaven academy, which it took over in January 2014, Bright Tribe said it had hoped to develop a hub of schools in the area. "As we have been unable to grow beyond a single school in Cumbria, we recognise the need to explore alternative sponsor options for Whitehaven academy," it said.
The schools' staff said this week that much of the building had to be cordoned off when it rained. They described rainwater falling on to electric sockets, one child being taken to hospital after being hit by falling debris, and one lunch service being stopped because rain was dripping on to food.
Staff and parents have raised concerns about the lack of teaching resources. They said there were four fewer teaching assistants than the statutory minimum, and some teachers had been printing exam practice papers at home because of shortages at school.
Bright Tribe said the problems with the buildings were the result of historical underinvestment before its involvement. "The trust has carried out numerous works to improve the condition of these buildings, something which was also recognised in the recent Ofsted monitoring report."
The regional schools commissioner (RSC) for the north of England, Janet Renou, said she had been working with Bright Tribe and the Education and Skills Funding Agency to try to address the challenges facing the school, in particular the state of the building.
"However, despite the efforts of the headteacher and his team, it is clear that a new sponsor is required to deliver the improvement needed to ensure pupils get the education they deserve – and the process of identifying an alternative is under way," she said.
In a statement earlier this week, Whitehaven academy staff said they first raised their concerns in a letter to the RSC, their MP and the prime minister a year ago in which they pleaded for help to remove Bright Tribe. A series of strikes had been planned for December and January.
The Whitehaven rebrokering follows the collapse of the Wakefield City Academies Trust, which announced in September – amid allegations of asset stripping – that it was divesting itself of its 21 schools because it had been unable to guarantee the rapid progress required. New sponsors are being found to take them over.
The Department for Education's position is that the academies system enables swift intervention in schools when problems arise. Teachers' unions say cases such as Whitehaven and Wakefield show this is not the case.
Mary Bousted, the joint general secretary of the National Education Union, welcomed the news on Whitehaven but said it was long overdue. "It leaves the pupils, parents and staff with huge uncertainly about who will be the new sponsor and whether they will be able to do a better job," she said.
"The Department for Education, regional schools commissioners and sponsors have allowed children at Whitehaven academy to suffer from a lack of funds and inadequate buildings for far too long. The control of Bright Tribe by the DfE and RSCs has been ineffective. We remain deeply concerned about the potential misuse of taxpayers' money by Bright Tribe, and their removal as sponsors should not exonerate them of any potential misuse of public money."