GMB hold consultative ballot over 0% finance Yodel redundancy payments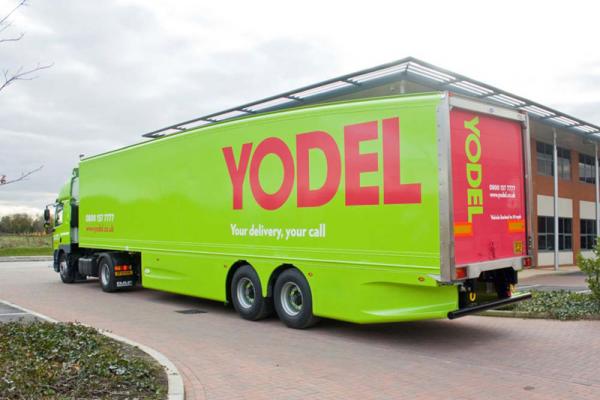 GMB hold consultative ballot at Yodel over 0% finance back pay and redundancy payments across sort and transport centres
The company would quite rightly seek to hold us to account if we broke an Agreement, so now it is time to hold them to account, says GMB London
GMB are holding a consultative ballot of all members across Yodel to ask for support for a full industrial action ballot. This comes after Yodel recently undertook a redundancy exercise across Sort and Transport centres.
Yodel have announced that basic back pay and redundancy payments will be paid over the 3 months of July, August and September.
GMB has long standing agreements with Yodel on the redundancy process, which states that volunteers will be sought in the first instance and providing enough come forward will be released on enhanced redundancy pay. The company have now breached this agreement, are refusing to accept volunteers and forcing GMB members out of a job.
The consultative ballot closes on Friday 19th July.
Steve Garelick, GMB Regional Organiser said:
"These breaches of our agreements with Yodel are unacceptable.
"As well as the breaching our agreement on redundancies, Yodel have also breached the Toblerone Agreement regarding shift rosters, which was balloted on and accepted by GMB members.
"Shift rosters are being implemented without the required notice, shift patterns are destroying members work life balance, forcing them to work up to 8 out of 10 weekends and committed shifts are being rostered outside of peak.
"Over the last 12 months, twice we have taken these issues through procedure, twice we have agreed a resolution, twice the company have breached that agreement. It is obvious they can no longer be trusted.
"The company would quite rightly seek to hold us to account if we broke an agreement, so now it is time to hold them to account.
"The first step is a consultative ballot of all our members across Yodel to ask for support for a full industrial action ballot.
"Providing we get significant support from GMB members we will demand that the company abide by its agreements and treat its employees with the dignity and respect they deserve. If they do not, we will call on GMB members to take strike action."
ENDS
Contact: Steve Garelick 07967 763980 or GMB London Press Office 07970 114762