GMB increases pressure on Homerton Trust to show leadership and take back control of our NHS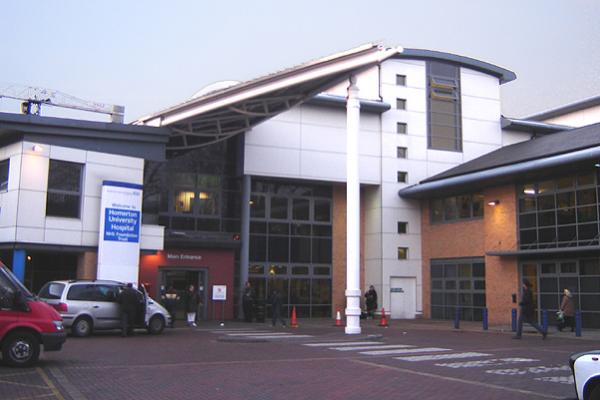 The only way keep Hackney Healthy is to bring ISS staff at Homerton back in house.
GMB, the union for hospital workers, will hand a petition to Trust management later today which has been signed by thousands of people, including a majority of Homerton Trust employees, calling for Proper Sick Pay, back-pay of London Living Wage, and to bring workers back in house. The details of the protest are:

Wednesday 11th March
15:30 until 16:30
Front of Homerton Hospital, E9 6SR
Low paid ISS staff have raised the alarm saying they need proper paid sick pay, back pay of the London Living Wage they were promised, official written contracts, an end to shorted pay, to stop the toxic bullying culture and be brought back in house.
Feb 2020 polling from GMB Union revealed that 77% of NHS contract workers admit coming to work ill to avoid losing pay. The private contract is up for tender in 2021 and NHS Staff at Homerton, The Mayor of Hackney, Trust Governors, Community leaders, Hackney Councillors and the wider public support this worker-led campaign to bring staff back in house. Hackney council have successfully in-sourced a number of their contracts and industry leaders in this field are confident the demands and timeline for Homerton is easily achievable.
Lola McEvoy, GMB NHS Organiser, said:
"As the UK Government grapple with the Coronavirus the spotlight is on these private employers who operate to make a profit by exploiting our members.
"The Homerton have the perfect opportunity to live their values, step up and ensure the best possible health for all Hackney residents, including the cleaners and porters who do such a valuable job.
"As the NHS feels the pressure of Covid19 our members will go the extra mile. This only serves to highlight the injustice of their terrible terms and conditions.
"We call on Tracey Fletcher, CEO at Homerton to show leadership and listen to the experiences of their cleaners and give us a commitment now to bring them back in house as soon as possible."
An ISS worker at Homerton Trust said:
"We have no choice but to protest against ISS. There's no dignity for us and they don't even get our pay right.
"They make their money by taking ours and when we're sick have to lose 3 day's pay or come into work ill.
"We feel part of the NHS family and want to be back in house where we know we'll be treated with respect."