GMB London applauds West Herts NHS Trust for reinstating full pay for Mitie hospital workers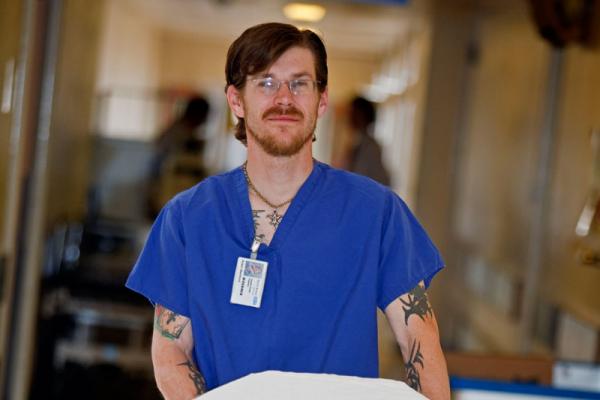 GMB London Region welcome securing full pay for Covid related absence for Mitie contractor staff working at West Hertfordshire Hospitals NHS Trust
GMB London, the union for cleaners, porters and catering outsourced staff in the NHS, welcome confirmation from West Herts Hospitals NHS Trust that full sick pay provision for 400 Mitie employees at sites including Watford General Hospital, St Albans City Hospital and Hemel Hempstead Hospital, will be reinstated, and backdated to 1 October 2020, when it stopped.
Throughout the current winter wave of the pandemic, cleaners, porters, and kitchen staff with Covid-related absences were only paid a third of their usual pay, resulting in many workers returning to work before their isolation period was over simply to avoid financial hardship.
GMB London has been in constant discussions since last year and kept the pressure on the Trust to resolve the situation. It is very welcome news that West Hertfordshire Hospitals NHS Trust stepped up and have worked out an agreement with Mitie contractors that ensures that Mitie staff working in West Herts Hospitals NHS Trust hospitals receive full pay if absent from work due to Covid.
HIlda Tavolara, GMB London Region Organiser said:
"Our members have been working round the clock to protect the public against this deadly virus. It is brilliant that they have finally been given a guarantee that if they do contract Covid or need to self-isolate, they will not lose any pay. We applaud the West Hertfordshire Hospitals NHS Trust for showing leadership and ensuring that the health and welfare of these key worker porters, cleaners and kitchen staff are properly supported. More importantly, our members feel recognised with the same dignity and respect as their NHS colleagues."
GMB London calls on the Government to restore the financial support ministers made available to ensure that all workers in the NHS, irrespective of who they are employed by, receive their full pay whilst absent from work due to Covid.
End
Contact:
Hilda Tavolara, GMB London Region Organiser 079 7678 4737
Editors Notes
Cleaners and porters infected with Covid at London NHS trust denied full sick pay during winter wave | The Independent, Friday 19 February 2021