GMB London call on board of Heathrow Airport to overturn management decision not to waive car parking charges for lower paid airport workers on reduced pay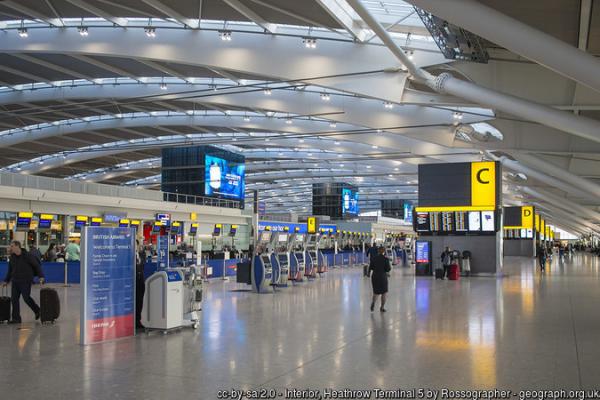 GMB LONDON CALL ON BOARD OF HEATHROW AIRPORT TO OVERTURN MANAGEMENT DECISION NOT TO WAIVE CAR PARKING CHARGES FOR LOWER PAID AIRPORT WORKERS ON REDUCED PAY

Management are making the wrong call to rely on car parking charges from lower paid workers on reduced pay to preserve an income stream at the airport said GMB London
GMB London, the union for airport staff, is calling on the Board of directors of Heathrow Airport Ltd to overturn the management decision not to waive car parking charges for lower paid workers at the airport currently working on reduced pay on the grounds that they needed to protect the income stream of the company.
In a reply from GMB London to waive the charges Heathrow management said that if they made such a gesture for the lower paid ":....Heathrow would be asked to waive these costs for other organisations too, thereby significantly impacting one of our remaining revenue streams, which in the current climate is not an option we can consider."

Aircraft cleaners, Terminal cleaners and security guards are charged between a hefty £50 to £70 a month to park their cars at the Airport and are currently suffering financially.

Perry Phillips GMB Regional Organiser for Aviation at Heathrow said " This is the wrong call by the Management to rely on car parking charges from lower paid workers on reduced pay to preserve an income stream. "
GMB London call on the Heathrow board of directors to overturn it. The sums of money involved are small and will no way have an impact on the airport to remain a viable and operational business for the future as last months record passenger numbers and generated revenue suggests.
The Board must know that surely Heathrow lower paid workers come first and they should show a gesture of good will and appreciation of what workers having been doing for them during this current time.
The Board should recognise the fact that many are on still working on reduced hours working trying to keep the Airport running amidst this time of the coronavirus crisis"
I am calling on Heathrow to do the right thing and suspend car parking charges for workers until such time it gets back on it feet.
It beggars belief that Heathrow can still justify charging workers to park their cars knowing that many are struggling on reduced hours and low wages."
Contact
Perry Phillips GMB Regional Organiser- 07912293481
Trevlyn McLeod GMB Regional Organiser - 07968137967
Derek Rawlings GMB Aviation Branch Secretary - 07848108007