GMB London Key Worker members celebrate as Imperial Trust brings them back in-house for good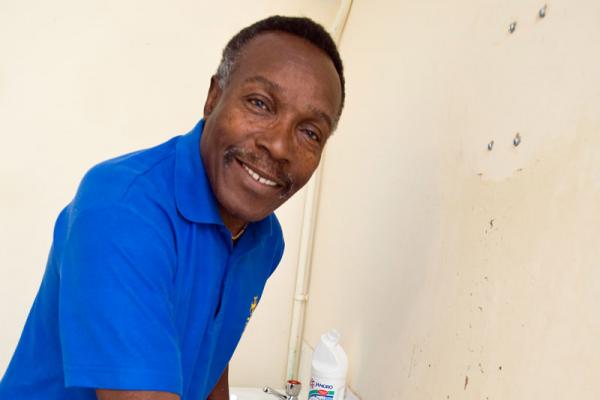 After a one-year trial by Imperial College Healthcare NHS Trust, GMB London members have successfully proved they belong in-house.
GMB the union for hospital workers, was yesterday informed about the decision by the Trust, made after lengthy negotiations with GMB Union and other recognised NHS Unions, that means staff with be back in-house, giving them parity with other NHS staff's pay and benefits.
Krissy O'Hagan, GMB London Region Organiser said:
"It's only right that our members at Imperial are brought back in-house for good. Their yearlong trial has proven, beyond doubt they are essential NHS staff and should get the same terms and conditions.

"It is testimony to the hard work of the cleaners, porters and other facilities staff over this most difficult past year that Imperial College NHS Trust leadership have recognised the benefits of having them back under the NHS.
"We welcome the decision, which confirms what GMB Union have been campaigning for over a decade: Our cleaners, porters, catering and security staff face the same risk as NHS colleagues and they deserve the same terms.

"Private providers have no place in our public health service, they drive down the conditions of our key workers and Imperial's decision to make our members permanently part of their NHS staff proves that these providers offer little benefit. Other Trusts should take note and follow suit."
End
Contact: Krissy O'Hagan GMB London Region Organiser 077 1063 1349