GMB London signs recognition agreement with leading London charity, Gendered Intelligence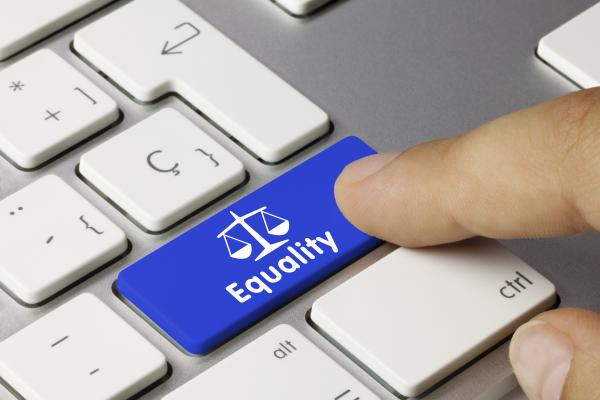 GMB London is proud to announce that it has signed a recognition agreement with Gendered Intelligence, London's leading charity for gender diversity and trans people. The agreement gives the charity's workers the collective rights to bargain on their pay, terms and conditions.
Gendered intelligence works to improve understanding of gender diversity and the lives of trans people and its vision is one of a world where diverse gender expressions are visible and valued and where trans, non-binary, gender diverse and gender questioning people live healthy, safe and fulfilled lives.
Helen Purcell, GMB London Regional Organiser, commented:
"We have been in recognition discussions for some time with the executive team at Gendered Intelligence and they have been completely open to working with us as they recognise the value that trade unions bring to the workplace. Our members pushed forward the campaign and it has been a privilege to assist them in the recognition process".
Cara English, one of the workers and Head of Public Engagement, said:
"This is a monumental step for us not just as a charitable organisation, but as a collective of workers publicly joining together. The union and LGBT movements have so many touchpoints and so much shared history. When we collectivise and work together, we can really speak truth to power, and have the voice of the worker heard louder. As the first trans-led organisation to join GMB, we're thrilled at the work we can carry out with each other, and to help bolster strong trans representation across the labour movement as a whole."
GMB's London Region has been at the forefront of developing inclusive networks for under-represented groups and GMB Shout, the self-organised group for LGBT members particularly welcomes this historic recognition agreement. Shout hopes that this will be the start of a mutually beneficial relationship.
Brian Shaw, Shout Chair said:
"This is great news, and Shout look forward to working with Gendered Intelligence and our members there around trans rights and delivering for trans members but also ensuring a strong trans voice in the trade union movement."
Recognition agreements in the charity sector are rare and GMB hopes that this agreement can be used more widely to encourage other charities to recognise trade unions.
End
Contact: Helen Purcell, GMB London Regional Organiser 078 1354 2046