GMB London slams Thurrock Council for proposed cuts to pay of dedicated key workers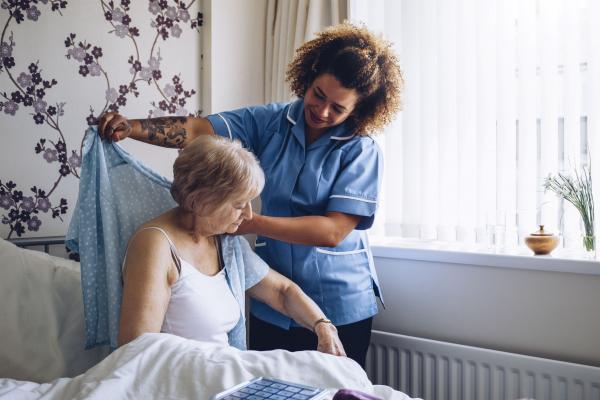 GMB London Region members will be holding demonstrations throughout Thurrock to protest against the brutal cuts proposed by Thurrock Council for care workers employed at a Corringham care home and carers providing care in the Corringham community
Conservative-run Thurrock Council is set to slash the pay of front line heroes working at its Corringham care home and in the Corringham community, say GMB London
Throughout the pandemic care workers in Collins House have provided 24/7 care for the elderly residents at the home, regularly facing the loss of residents due to Covid as well as trying to cope when up to 80% of the carers had Covid themselves and could not work. Dedicated carers did their utmost to provide the best care possible in these desperate circumstances.
Anon, GMB member working at the home said:
"The mental and physical toll was unimaginable. No extra thanks or support from the big dogs. We were offered online counselling but that's it.
"No real thanks or reward. Morale is so low and this pay cut is now looming over the heads of workers who will struggle to afford to live with this cut. We are now faced with being left in a terrible position after how hard we have all worked."
Daren Parmenter, GMB London Region Organiser said:
"The morale of our members throughout this pandemic has been extremely low with 80% of our members working in Collins House care home and members working in the wider community caring for the residents of Thurrock who themselves have caught covid.
"Our members have been walking into residents' rooms, distressed to find the residents they have been caring for have sadly passed away, the same residents that our members regarded as, and treated as their extended family. These carers, our members provided more than the requirements of their job description, they provided professional care but also the kind of true care and comfort we would all hope to receive in our later years.
"The mental and physical toll has been unimaginable for our members, these proposals are received as a kick in the teeth.
"Our dedicated members face huge cuts to their shift pay, overtime and bank holiday working payments, these payment rates are in recognition of the unsociable hours they must work to ensure that round the clock care is provided, seven days a week.
"Members have estimated that they stand to lose as much as £8,000 annually.
"What is also disappointing is that our members have received no acknowledgement for the level of courage and dedication they have provided throughout these difficult times. Instead, their employer Thurrock Council has sent a letter informing these essential workers that they will be cutting their pay. In June 2020 the Council approved expenditure of £10 million on the redevelopment of its council offices in Grays, a clear indication that prioritising essential services and valuing its employees who provide these services isn't as important as a plush new workplace".
GMB London call on Thurrock Council to review these detrimental proposals if the council wishes to ensure that care workers at Collins House and workers providing community care services in Corringham are not forced to leave these essential roles to find alternative employment.
End
Contact: Daren Parmenter, GMB London Region Organiser 077 2579 1833