GMB London warns Heathrow to be ready for the return of the passengers who fled the UK before lockdown took hold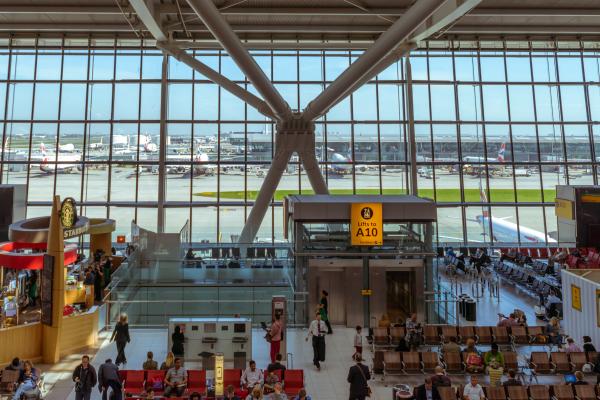 GMB, the union for workers in the aviation industry is pleased to see that the public has the confidence to fly again and are taking the opportunity provided by the lockdown to get some sun or to return home for a long-awaited visit to family.
When Heathrow's passengers return in December, or later if the lockdown is extended, Heathrow airport must be ready to ensure the complete safety of passengers and employees working at there. Social distancing and the wearing of face coverings must be enforced but there must also be enough staff at Heathrow to make this happen. Given the volume of redundancies made by most companies operating at Heathrow, this poses a concern for GMB London.
Companies operating at Heathrow to provide the wide variety of passenger services need to evaluate this concern and respond by re-instating employees who have been made redundant due to the slump in air travel caused by the pandemic. The scenes seen at Heathrow demonstrate the flying public's wish to fly when isolation isn't a concern.
Ken Breach, GMB London Region Organiser said:
"There is enough evidence from the 30 other countries that have implemented a mandatory Covid testing regime at airports that passenger numbers have increased, economies are moving again and jobs in aviation and the supply chain have been saved. The UK must implement mandatory airport Covid testing to save this industry that is currently on it's knees."
GMB calls on the government to implement a Covid testing regime at all UK airports, free to passengers wishing to travel by air. Giving the aviation industry this much-needed support will help the UK to start flying again, helping to rebuild local economies and save jobs in the UK
End
Contact:
Ken Breach, GMB London Region Organiser 077 3009 2777
Perry Phillips, GMB London Region Organiser 079 1229 3481
Trevlyn McLeod GMB London Region Organiser 079 6813 7967