GMB London welcomes unanimous vote at RBKC Council opposing the run-down of services at Royal Brompton NHS Hospital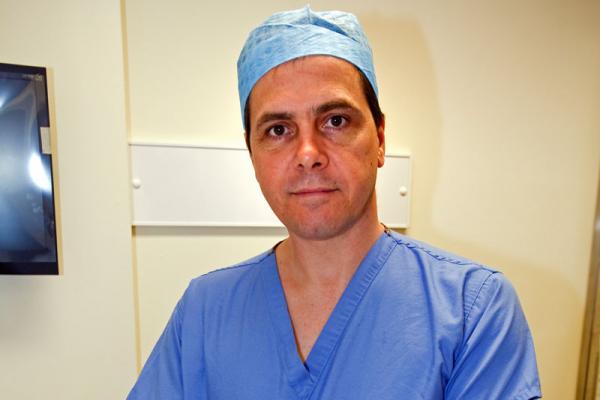 GMB London welcome unanimous vote on 23rd September at Kensington & Chelsea (RBKC) Council opposing the rundown of services at Royal Brompton Hospital
GMB London has been informed that the Royal Brompton Hospital, a hospital renowned for its specialist respiratory and cardiac services was the subject for an extraordinary Council meeting on Wednesday 23rd September.
Labour Councillors called the meeting and proposed three motions on the Royal Brompton Hospital (see link below). All three motions were passed unanimously confirming that the RBKC Council is opposed to the acquisition and relocation of the Royal Brompton Hospital in Chelsea with Guy's and St Thomas's Foundation Trust. The Council also calls for proper public consultation and urges the government to order an economic assessment on the impact closure of the Royal Brompton would have on the borough's economy.
The sell-off of the Royal Brompton Hospital estate is hugely unpopular across all parties and there is no community flavour for yet more luxury housing to replace this important, iconic community beacon of our NHS.
Cllr Ian Henderson, Royal Borough of Kensington & Chelsea said:
"We do not need to be losing a Hospital to be replaced by Luxury Housing. The Royal Brompton Hospital is part of the 'Heart Beat ' of Chelsea. At a time of National Pandemic, I believe it folly to RIP the Heart out of this Historic Institution. I have sought to engage with Bob Bell to no avail - Where are we to find the jobs in Kensington and Chelsea to replace those that will be lost? Again, land values are being put above those of a National Institution - This is a shocking betrayal of our Community."
Gavin Davies, GMB London Region Senior Organiser said:
"Selling any NHS hospital estate will be a blow, especially for the service users using it, there is clearly a great need for this hospital, there isn't a great need for a luxury housing development. GMB has thousands of members in the health service that rely on these jobs and at a time of crisis, the last thing we need is to reduce our NHS heroes. The Royal Brompton hospital is so vital for the treatment of patients with severe respiratory symptoms of Covid-19, this world-renowned hospital must be able to focus on what it does best and not become embroiled in the prospect of a rundown of its services and job losses that will impact the local community and economy."

Ends
Contact:
Gavin Davies, GMB London Region Senior Organiser 079 6744 0297
Editors notes:
https://www.youtube.com/watch?reload=9&time_continue=527&v=0_MAD9uYeoY&feature=emb_title