GMB members at Menzies Aviation to ballot on industrial action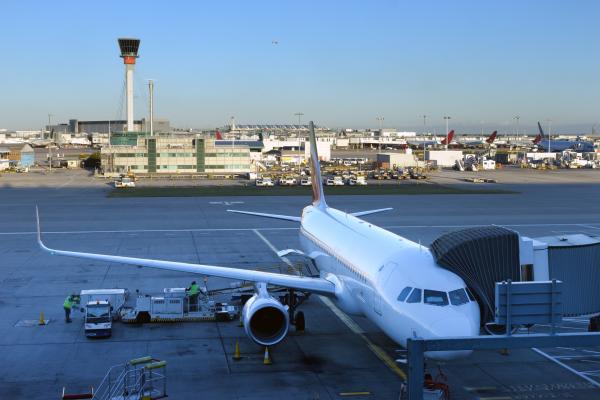 Strike action looms at Heathrow Airport as GMB members at Menzies Aviation hold ballot on industrial action in pay dispute
All we want is for our members to have their say on their own pay terms and conditions and that their voices are heard, says GMB London Region

GMB members working for Menzies Aviation, who carry out ground handling at Heathrow Airport, are to hold an industrial action ballot on whether to take strike action over the company's failure to offer an improved pay offer to staff after imposing a pay deal on GMB members.

Last year 97% of GMB members that were balloted, rejected Menzies' pay offer. Despite GMB members' rejection of the pay offer, Menzies imposed their pay deal.

In attempts to resolve the impasse, GMB advised Menzies that the matter should be refereed to ACAS as part of the dispute resolution process, for conciliation. The Company agreed, then subsequently broke the agreement.

Following Menzies refusal to use ACAS to mediate a resolution, a consultative ballot of GMB members employed by Menzies has resulted in an overwhelming rejection and mandate to support a ballot for industrial action.

Trevlyn McLeod, GMB Regional Organiser said:

"Our members voted overwhelmingly in favour of industrial action following a democratic Consultation Ballot. This means we can now begin the process for an official industrial action ballot in accordance with Employment Legislation regarding the current impasse on GMB Pay negotiations.

"Since the result of the GMB consultation ballot, Menzies have now agreed to a joint referral to ACAS on the proviso that those discussions involve a sister Trade Union whose members are not in dispute with the Company. GMB has made it unequivocally clear to Menzies, that involving another Trade Union who are not in dispute with the Company, is a blatant attempt to deflect their failings in reaching an amicable resolution with the GMB to a dispute that is of the Company's own making.

"All we want is for GMB members to have their say on their own pay terms and conditions and that their voices are heard. Unless common sense prevails and Menzies see the error of their ways, GMB will now proceed to ballot for industrial action.

ENDS

Contact: Trevlyn McLeod 07968 137967 or GMB London Region 0758 303 9451
Notes to Editors
1] GMB members at Menzies Aviation hold consultative ballot on strike action
www.gmblondon.org.uk/news/gmb-members-at-menzies-aviation-hold-consultative-ballot-on-strike-action