GMB oppose Be First (Regeneration) Ltd proposal to demolish more homes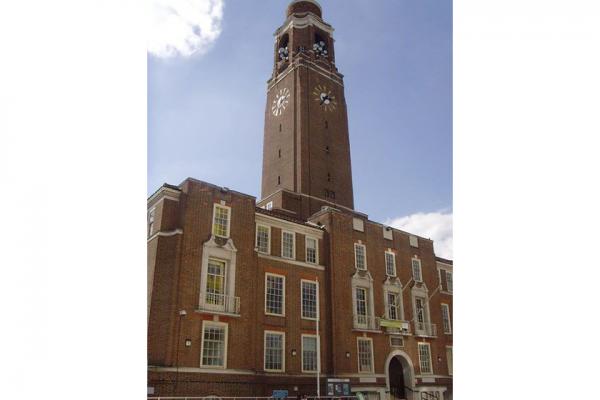 GMB oppose Be First (Regneration) Ltd proposals to demolish homes that are not part of their 2015-2021 Estates Renewal Programme
This shows that the council has lost its way in representing the needs of the communities they were elected to represent, says GMB London
GMB are opposing a proposal by Barking and Dagenham Council owned development company Be First (Regeneration) Ltd to demolish homes that were not part of their 2015-2021 Estates Renewal Programme, as part of a 'development opportunity'.
GMB believe plans to develop the land at 482-528 Rainham Road South in Dagenham are being pushed by the council to generate business after it was revealed that Be First made a £4 million loss in its first year of trading. [See notes to editors for previous GMB press release]
Barking and Dagenham Council cabinet are set to discuss these proposals on Tuesday 23 April.
GMB have previously called for Be First to up their social housing target from 16% to the National Labour Party target of 50%, after a GMB study found that 30% of Barking and Dagenham residents in employment were earning less than a living wage of £10.55 per hour in the year to end April 2018.
Vaughan West, GMB Political Officer said:
"This is yet another example of Barking and Dagenham Council and their arm's length company Be First putting private profit above the housing needs of local residents by destroying affordable social housing.
"This shows that the council has lost its way in representing the needs of the communities they were elected to represent."
ENDS
Contact: Vaughan West 07967 342197 or GMB London Press Office 07970 114762
Notes to Editors
Previous GMB Press Releases
1] 30% of Barking and Dagenham residents in employment earning less than London Living Wage
https://www.gmblondon.org.uk/news/barking-and-dagenham-residents-earning-less-than-london-living-wage
2] Be First (Regeneration) Ltd accounts show nearly £4 million loss in first year of trading (9 April 2019)
https://www.gmblondon.org.uk/news/be-first-accounts-show-nearly-four-million-loss-in-first-year-of-trading
3] GMB ask Barking and Dagenham auditors why delay arose (3 April 2019)
https://www.gmblondon.org.uk/news/barking-and-dagenham-auditors-delay
4] 16% social housing in Barking and Dagenham council not good enough (29 March 2019)
https://www.gmblondon.org.uk/news/low-percent-on-social-housing-in-barking-and-dagenham
5] GMB call on Barking and Dagenham Council to explain Be First (Regeneration) Ltd's failure to file accounts (13 March 2019)
https://www.gmblondon.org.uk/news/gmb-call-on-barking-and-dagenham-council-to-explain-be-first-failure-to-file-accounts
Image: Mermaid via Flickr