GMB protest at Watford Hospital, Thursday 10th November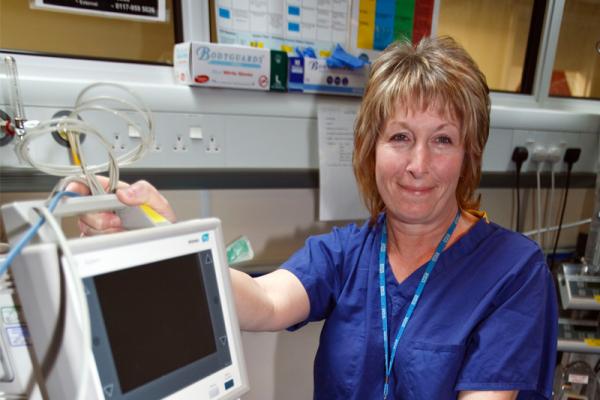 GMB Protest at Watford General Hospital on Thursday 10th November in dispute over pay.
Patients deserve the best possible support available and that support should be fairly rewarded says GMB London.
GMB London, the union for staff in the health service, are to protest over workers in Watford General Hospital being paid only ten pence above the £7.20 per hour minimum wage.
From 11 am leaflets will be distributed highlighting the low wages being paid in the hospital. At 12 noon a small demonstration will take place outside the hospital entrance and they will be joined by workers from the hospital.

The protest will be held on Thursday November 10th starting at 12 noon outside Watford General Hospital at the following address:
Vicarage Road
Watford
WD18 0HB

Mick Dooley, GMB London organiser, said, "Many local Watford people are working in Watford General for a pittance, I cannot think of such low wages being paid in any other hospitals. Obviously someone thinks Watford people can exist on gruel because with only ten pence above the minimum wage of £7.20 gruel is about all the workers can afford after rent, council tax and bus fares to work.
Quality patient support and fair pay to workers can be achieved in Watford General Hospital GMB call upon the Hospital Trust to ensure that all workers in Watford General Hospital should be paid on an equal basis which is in accordance with the NHS Agenda for Change contract.
Workers who maintain our NHS Services are not the property of the privateers and spivs, the NHS is our proud heritage and we should be ashamed to allow decent people to exist on ten pence above the minimum wage for a living working in our hospital.
Patients deserve the best possible support available and that support should be fairly rewarded. The workers do not want to take strike action for higher wages because of their commitment to the patients so we hope today's protest, which is part of an action plan, will begin to focus the minds of the decision makers and ensure that we can bring an end to poverty pay at Watford General."

End

Contact: Mick Dooley 07773 061798
Contact details for Katie Fisher, Chief Executive of West Hertfordshire Hospitals NHS Trust: 01923 436336