GMB slam failures of Waltham Forest transfer of adult social care and special educational needs transport service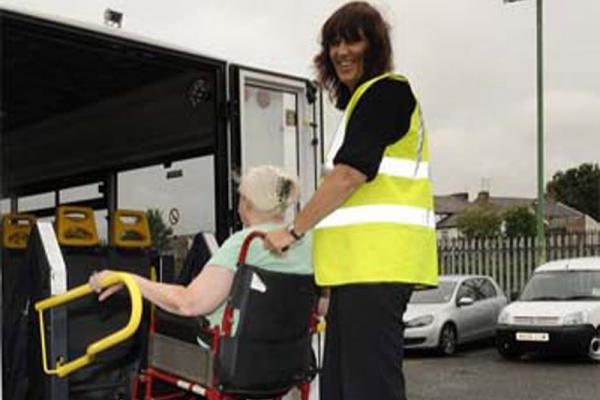 GMB slam failures of Waltham Forest Council in transfer of adult social care and special educational needs transport service contract from CT Plus to Lady Cars
We are now in a situation where not only do these employees not know where or even if they have a job on Monday morning, but also these vulnerable adults currently do not have any way of getting around, says GMB London
GMB have slammed the failures of Waltham Forest Council in the mishandling of the transfer of the special educational needs and adult social care transport service contracts, from CT Plus to Lady Cars.
Having informed GMB in a transformation meeting in December 2017 that the adult social care and special educational needs contract were being re-tendered, Waltham Forest Council have since refused to disclose any information about who was likely to take the contracts.
Employees at CT Plus were only told about the transfer on 24 August, with the transfer to take place on 3 September, and with no consultation meeting held until the 28 August.
Since the announcement of the transfer, Lady Cars have said they do not plan to take on every driver from CT Plus and are planning to enter into a legal dispute with the company to avoid doing so.
Employees are now left in a situation where they don't know who they are working for when they show up at work on Monday, or if they even have a job at all.
Anna Meyer, GMB Regional Officer said:
"The handling of the transfer of this contract by Waltham Forest Council has been an absolute disaster.
"We were informed by the council months ago that this contract would be up for re-tender, yet it wasn't until a concerned member came to us on 22 August after hearing rumours of transfer that we knew anything about the move to Lady Cars.
"We are now in a situation where not only do these employees not know where or even if they have a job on Monday morning, but also these vulnerable adults currently do not have any way of getting around.
"Despite the decision to transfer this contract over to Lady Cars, Waltham Forest Council have offered absolutely no assistance, and have left CT Plus and Lady Cars to argue amongst themselves."
ENDS
Contact: Anna Meyer 07974 251 808 or GMB London Press Office 07970 114 762