GMB slams Conservative Congestion Charge Catastrophe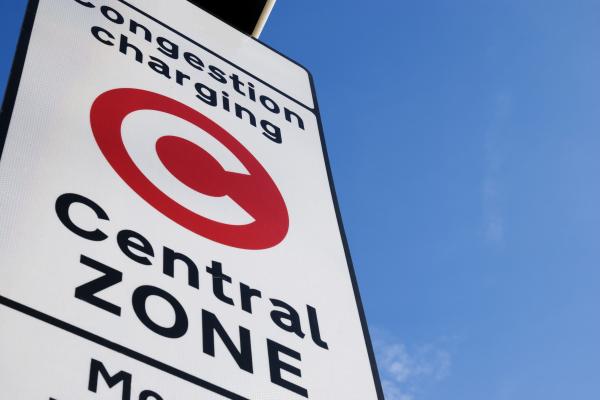 GMB London condemns Boris Johnson's strict terms for a lifeline to maintain London's transport system and the multiple demands to terms and conditions for funding
GMB London condemns Boris Johnson's strict terms for a lifeline to maintain London's transport system and the multiple demands to terms and conditions for funding
Negotiations for further funding for a crippled TFL following calamitous government failures and management during the Covid crisis as confirmed by Tory Grandee William Hague* 'Whisper it, but ministers are finally learning from their Covid blunders' have taken a turn for the worse for the capital's residents, workers and visitors.
GMB Union has been informed by TFL sources that part of the terms and conditions for an enhanced payment from the Conservative government is the removal of free travel for both young and old, in addition to an expansion of the congestion charge zone. This expansion would affect virtually all Londoners between the North and South Circular ring roads and London centre.
School Children will be heavily impacted by this plan which could see long walks to school in the dead of winter for families and their children, as well as those who are disabled and do not have access to public transport, and those whose journey to work isn't possible using public transport. Many of whom are already feeling the impact of damaged incomes and the lack of household funds.
There is no doubt that the loss of free travel and the expansion of the congestion charge will impact the most on London's most vulnerable, whose dependency relies on one or the other to access education, training, work, and healthcare.
Private hire drivers, who are still reeling from the increases to their expenses that are not often covered completely by operators pricing models are one of the hardest-hit groups who now have no alternative but to add these crushing rates to passenger fares, causing further expense to the travelling public.
Steve Garelick, London Region Organiser said:
"It's bad enough Londoners are still paying for the folly of London's last commander in Chief Boris Johnsons ill-fated Garden Bridge Project and Bendy Bus debacle.
"Penalising the wallets of Londoner's with a clear plan to blame the mayor when this is a deal with the devil Sadiq Khan would have preferred not to make, is wholly unfair.
"In the meantime private hire drivers and their families, as well as ordinary Londoners, are the unwitting players in this vicious gameplay perpetrated by Boris Johnson and his government.
"Families who can barely make ends meet will be impacted by an attempt to push people on to public transport well it may not be appropriate or possible."
GMB calls on the government to reconsider this offensive tax on Londoners.
End
Contact:
Steve Garelick, GMB London Region Organiser 079 6776 3980
Editor's notes:
*Source for William Hague, Daily Telegraph, 12 October 2020: Whisper it, but ministers are finally learning from their Covid blumders