GMB support Picturehouse workers in living wage dispute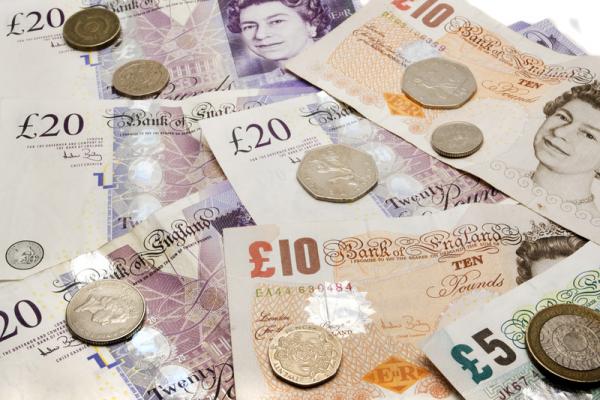 GMB London call on members to support London cinema workers in dispute for living wage and workers rights
The sacking of four strike leaders shows that employers think that they can abuse the human rights of workers to join trades unions with impunity says GMB London
GMB London is calling on all members to support London Picturehouse workers involved in a long running dispute over pay and workers' rights by boycotting films at the Picturehouse chain until the dispute is satisfactorily resolved. The region has also financially supported the dispute fund.
The dispute so far has involved strike action by 300 BECTU members on six Picturehouse sites in Brixton, Hackney, East Dulwich, Central London, Crouch End and Brighton for the Living Wage, sick pay, maternity and paternity pay and workers' rights to be represented by a union. see notes to editors for copy of the latest BECTU press release on the dispute.
The Living Wage campaign, first begun in 2013 at the Ritzy Cinema, has brought the need for the Living Wage at Picturehouse, and in the wider economy, to great public attention. Between 2013-14, BECTU members at the Ritzy staged 13 strikes; the dispute was eventually settled with a pay increase of 26% which still left basic pay rates short of the then Living Wage.
The current dispute got underway in September 2016 with strike action at Brixton's Ritzy cinema. Since then the dispute has both escalated and expanded with union members at Picturehouse locations in Brighton (Duke of York's), Central London, Crouch End, East Dulwich and Hackney joining with members in Brixton to press the case for improvements in terms and conditions headlined by the Living Wage.

Despite members at all venues backing over 60 strikes since September last year management refuses to negotiate with BECTU on what is widely regarded as a just and necessary claim.
Cineworld who own Picturehouse responded to the dispute by sacking four strike leaders Kelly Rogers, Natalie Parsons, Marc Cowan and Thomas McCain in June this year.
The official Living Wage in London, set by the Living Wage Foundation, is £10.20 in London and £8.75 an hour outside London.
Active support from Picturehouse cinema goers, local residents and leading figures in the creative industries has helped to sustain members throughout the long campaign.
Warren Kenny, GMB Regional Secretary, said
"GMB in London is supporting workers at London Picturehouse Cinemas taking industrial action for a living wage, improved working conditions and for union recognition and condemns the bullying actions being used by the management against those involved.
This sacking of four strike leaders in the course of the dispute demonstrates that employers think that they can abuse the human rights of workers to join trades unions and to seek collective bargaining agreement to improve their wages and conditions with impunity. It is high time that Parliament responded by making such abuse of human rights of workers a criminal offence punishable by punitive fines and prison sentences for employers like Cineworld abusing human rights.
GMB London as well as financially supporting the strike fund is encouraging members to boycott all Picturehouse cinemas until the dispute is satisfactorily resolved and to support where possible pickets and demonstrations supporting the workers."
ENDS
Contact: Gary Doolan 07590 262504 or Helen Purcell 07813 542046 or GMB Press Office 07970 114762
Notes to editors:
Copy of BECTU press release on the dispute dated November 2017.
Industry figures, including I Daniel Blake producer Rebecca O'Brien and Suffragette director Sarah Gavron, write open letter to Picturehouse.
Fifty-five high profile figures in the British film industry have written an open letter to Picturehouse, and parent company Cineworld, calling for an end to the long running disputewith BECTU members over the Living Wage.
A negative impact on the industry
The letter follows a series of demos and strikes by Picturehouse workers as part of ongoing industrial action. "The disruption caused to this year's BFI London Film Festival highlighted for us the negative impact this dispute is having on the industry," signatories say.
"We were particularly concerned about the difficult position many individual film makers found themselves in regarding screening their films at your cinemas," the letter continues.
"This is the third year of disruption and it seems to us that this has now reached a point where Picturehouse needs to find an amicable resolution with its workers in order to resume a positive relationship with, and for the good of, the industry," they conclude.
Return to the negotiating table without delay
Signatories call for recognition of trade union BECTU within Picturehouse, full company maternity, paternity and sick pay and a return by the company to the negotiating table "without delay."
Other signatories include Elizabeth Karlsen of Number 9 Films, Saving Mr Banks producer Alison Owen, Cornerstone Films' Alison Thompson, Love Actually producer Duncan Kenworthy and The Party director Sally Potter.
Living Wage Week
The letter comes during Living Wage Week in the UK, an initiative run by the Living Wage Foundation, which saw the suggested Living Wage raised to £10.20 in London and £8.75 for the rest of the UK. Picturehouse currently pays £9.30 in London and £8.36 elsewhere in the UK.
In 2016 Cineworld posted profits of £93.8m, whilst CEO Mooky Greidinger earned over $2 million. However, despite an agreement in 2014 to work towards the Living Wage, Picturehouse has refused to meet with BECTU to address issues of pay and terms and conditions at the Ritzy in Brixton, or to recognise BECTU at other Picturehouse venues.
Signatories
A full list of signatories is below:
Steve Smith, Chairman Directors UK; Andrew Chowns, CEO Directors UK; Kate Kinninmont CEO, Women in Film and TV; Zeb Achonu, Editor; Christine Payne, General Secretary, Equity; Julie Baines, Producer; Nicky Bentham, Producer; Camilla Bray, Producer; Iain Brown, Producer; Dominic Buchanan, Producer; Timothy Burrill, Producer; Andrea Cornwell, Producer; Kahleen Crawford, Casting Director; Pippa Cross, Producer; Finola Dwyer, Producer; Tim Fywell, Director; Tony Garnett, Producer; Sarah Gavron, Director; Tony Grisoni, Writer; Tom Harper, Director; Dan Hine, Producer; Kamilla Hodol, Producer; Amanda Jenks, Producer; Emilie Jouffroy, Producer; Matthew Justice, Producer; Elizabeth Karlsen, Producer; Kurban Kassam, Producer; Duncan Kenworthy, Producer; Line Langebek, Writer; Paul Laverty, Writer; Stewart le Marechal, Producer; Emily Leo, Producer; Ewa J Lind, Editor, Andrew Litvin, Producer; Ken Loach, Director; Kevin Loader, Producer; Gillies MacKinnon, Director; Ivana MacKinnon, Producer; Malcom Moore, Producer; Rebecca O'Brien, Producer; Kate Ogborn, Producer; Lisa Osborne, Producer; Alison Owen, Producer; David Parfitt, Producer; Michael Pearce, Director; Amanda Posey, Producer; Sally Potter, Director; Lisa Marie Russo, Producer; Tim Sealey, Producer; Christopher Sheppard, Producer; Charles Steel, Producer; Gabrielle Tana, Producer; Alison Thompson, Sales Agent; Warp Films, Production Company; Ado Yoshizaki Cassuto, Producer.