GMB supports the #WidenWindrush campaign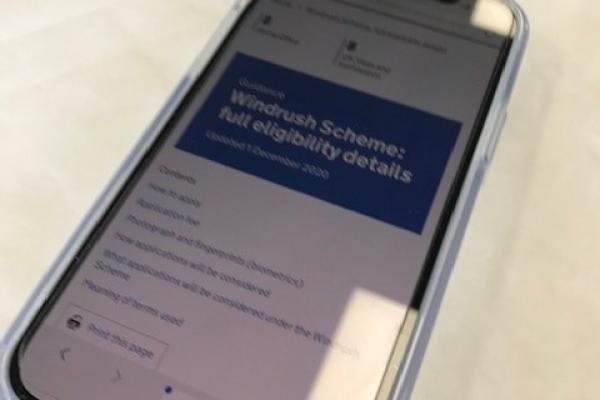 GMB supports the #WidenWindrush campaign to win an amendment to the Windrush Scheme to provide a route to citizenship for descendants and family of the Windrush Generation who are currently excluded
GMB Congress has today passed a motion that lends GMB's support to the #WidenWindrush campaign. A campaign that aims to win an amendment to the Windrush Scheme so that there is an end to the injustice of the Windrush Scandal, affecting the descendants and family members of the Windrush Generation who face detention and deportation.
Up to 30 April 2019, a total of 1445 applications to the Windrush Taskforce under the Windrush Scheme were refused, 796 were refusals of people currently residing in the UK. Many are refused because they joined their Windrush Generation families in the UK after 1988 as adults. The deliberate racism of immigration laws from 1968, 1971 and to date, exiled them from their UK-based families; the Windrush Scheme can be used to reverse this injustice, and it must and today at Congress GMB agreed to support this aim.
Robbie Scott, GMB London Region said:
"GMB Union will work with the Labour Party to champion an amendment to the scheme and through GMB's equality groups and ensure that GMB members are informed about the #WidenWindrush campaign and legal challenge to the Windrush Scheme, and encourage those potentially affected to get in touch with Movement for Justice."
End
Contact: Robbie Scott, GMB London Region, 079 5816 0132 robbie.scott@gmbactivist.org.uk