GMB upstairs downstairs London pay league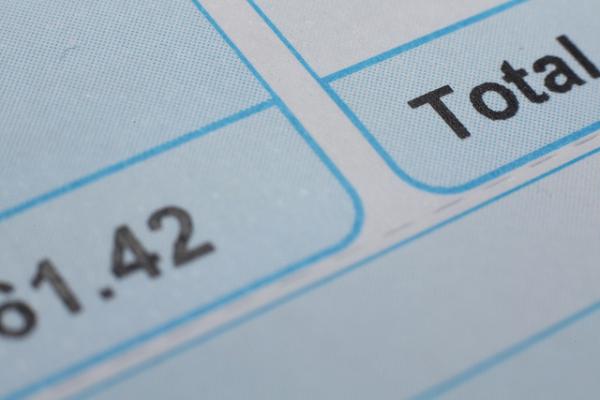 Kensington and Chelsea on Average annual salary of £110,307 tops Upstairs/Downstairs London pay league with Barking And Dagenham on £33,075 at the bottom
These figures show that it is imperative for policy makers to promote measures that assist lower paid workers in the capital says GMB London
The mean average annual earnings for full time workers resident in Kensington and Chelsea in April 2019 was £110,307 according to the latest official Annual Survey of Hours and Earnings (ASHE). Kensington and Chelsea tops the earnings league by borough in London.
The next four boroughs at the top of the London earnings league were Westminster on £79,816, Richmond on Thames on £74,818, Camden on £67,199 and Wandsworth on £62,410.
At the bottom of the London earnings league was Barking and Dagenham where the average annual earnings for full time workers was £33,075.
The next four boroughs at the bottom of the London earnings league were Newham on £35,736, Hillingdon on £36,966, Brent on £40,035 and Hounslow on £40,201.
For London as a whole the mean average annual earnings for all full time workers resident in the capital were £49,228. This compares with a figure for England of £38,187 and the UK of £37,428.
The mean average figures for full time workers resident in all boroughs in London are set out in the table below. Sources and definitions are set out in notes to editors below.
Region

2019

Annual change (%)

London

49,228

1.3

England

38,187

2.4

United Kingdom

37,428

2.3

Kensington and Chelsea

110,307

n/a

Westminster

79,816

-8.7

Richmond upon Thames

74,818

5.7

Camden

67,199

-9.8

Wandsworth

62,410

-4.2

Hammersmith and Fulham

58,804

-4.2

Islington

58,515

-6.2

Tower Hamlets

58,178

7.8

Bromley

53,738

4.3

Kingston upon Thames

51,377

4.1

Merton

51,084

-1.4

Greenwich

49,787

0.5

Southwark

48,720

9.1

Barnet

47,854

1.3

Lambeth

45,917

-5.2

Hackney

45,689

8.2

Haringey

45,147

5.8

Ealing

44,789

-3.2

Redbridge

44,576

7.3

Sutton

43,880

4.7

Harrow

43,297

1.2

Bexley

43,234

2.7

Havering

42,170

8.3

Waltham Forest

41,744

9.3

Lewisham

41,520

-0.4

Croydon

41,411

-1.4

Enfield

40,236

2.4

Hounslow

40,201

5.4

Brent

40,035

7.5

Hillingdon

36,966

5.5

Newham

35,736

7.1

Barking and Dagenham

33,075

2.7

City of London

n/a

n/a
*Based on Earnings and hours worked (FT), place of residence by local authority tables: ASHE Table 8a for 2018 and 2019.
Warren Kenny, GMB London Regional Secretary, said:
"These figures confirm the widely understood picture of an upstairs/downstairs labour market in London.
"There are no surprises in that workers resident in the affluent borough like Kensington and Chelsea, Westminster, Richmond on Thames, Camden and Wandsworth are in jobs paying far higher salaries than the jobs of workers residents in outer boroughs like Barking and Dagenham, Newham, Hillingdon, Brent and Hounslow.
"What has to be drawn from these figures are the imperatives for policy makers to promote measures that assist lower paid workers in the capital.
"First is housing. There is an absolute need for more homes for rent at genuinely affordable rents. More homes for rent supplied by councils is the cheapest way to do this.
"Second is transport. Cheap and reliable bus and rail services are essential for what is now a twenty four hour economy.
"Third is pay. The national minimum wage increases plus commitments to pay the London living wage are very important. All public sector undertakings should pay both direct and outsourced workers the London living wage. This should also apply to all utilities and outsourced transport services.
"In addition, measures to promote union organisation for lower paid workers in the labour intensive services are needed. Penalties need to be higher to stop employers victimising workers who try to join unions. Employers hostility to unions is a major problem for lower paid workers in London. Action by the new government to deal with it would be welcome. "
Contact: GMB on 07921 289880
Notes to editors
1 Sources and definitions.
ASHE covers employee jobs in the United Kingdom. It does not cover the self-employed, nor does it cover employees not paid during the reference period. Annual estimates are provided for the tax year that ended on 5th April in the reference year. They relate to employees on adult rates of pay who have been in the same job for more than a year. ASHE is based on a 1% sample of jobs taken from HM Revenue and Customs' Pay As You Earn (PAYE) records. Consequently, individuals with more than one job may appear in the sample more than once. Guidance and methodology used to collate ASHE data can be view here.
Mean - the mean is a measure of the average which is derived by summing the values for a given sample, and then dividing the sum by the number of observations (i.e. jobs) in the sample. In earnings distributions, the mean can be disproportionately influenced by a relatively small number of high-paying jobs.
2 Table of median earnings by borough in London.
| | | | |
| --- | --- | --- | --- |
| Region | 2019 | 2018 | Change YoY |
| London | 36,797 | 35,702 | 3.1% |
| England | 30,661 | 29,849 | 2.7% |
| United Kingdom | 30,353 | 29,559 | 2.7% |
| Kensington and Chelsea | 46,562 | n/a | n/a |
| Islington | 43,533 | 45,000 | -3.3% |
| Wandsworth | 43,470 | 41,724 | 4.2% |
| Richmond upon Thames | 43,118 | 42,338 | 1.8% |
| Tower Hamlets | 42,602 | 38,108 | 11.8% |
| Camden | 42,125 | 41,691 | 1.0% |
| Hammersmith and Fulham | 41,706 | 39,420 | 5.8% |
| Bromley | 41,009 | 40,000 | 2.5% |
| Southwark | 39,183 | 36,159 | 8.4% |
| Kingston upon Thames | 38,575 | 38,055 | 1.4% |
| Merton | 37,925 | 37,106 | 2.2% |
| Lambeth | 36,896 | 38,000 | -2.9% |
| Bexley | 36,657 | 34,857 | 5.2% |
| Barnet | 36,287 | 35,645 | 1.8% |
| Sutton | 36,093 | 35,758 | 0.9% |
| Greenwich | 36,015 | 35,988 | 0.1% |
| Hackney | 35,926 | 33,652 | 6.8% |
| Haringey | 35,769 | 33,254 | 7.6% |
| Harrow | 35,525 | 35,000 | 1.5% |
| Redbridge | 35,294 | 33,632 | 4.9% |
| Waltham Forest | 34,911 | 33,212 | 5.1% |
| Croydon | 34,890 | 35,861 | -2.7% |
| Hounslow | 34,559 | 32,162 | 7.5% |
| Havering | 33,843 | 34,145 | -0.9% |
| Lewisham | 33,830 | 33,514 | 0.9% |
| Enfield | 32,903 | 30,919 | 6.4% |
| Newham | 31,694 | 30,871 | 2.7% |
| Ealing | 31,676 | 33,019 | -4.1% |
| Brent | 31,664 | 30,335 | 4.4% |
| Hillingdon | 31,457 | 30,605 | 2.8% |
| Barking and Dagenham | 29,454 | 29,313 | 0.5% |
| City of London | n/a | n/a | n/a |
| Westminster | n/a | 44,712 | n/a |
* Based on Earnings and hours worked (FT), place of residence by local authority tables: ASHE Table 8a for 2018 and 2019