GMB warn of consequences following Uber's licensing announcement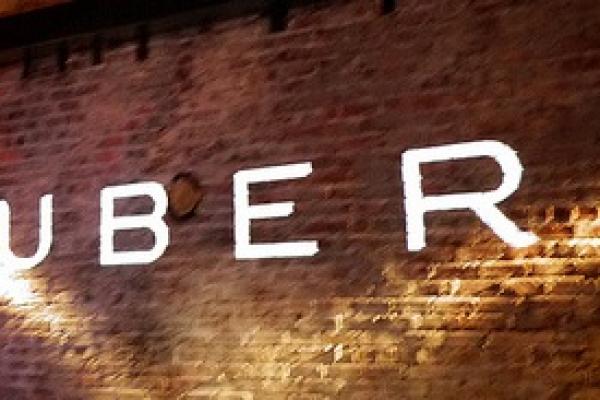 GMB say that there could be consequences from Uber announcement that drivers can only work for Uber in the part of the country they are licensed to work in
It seems again Uber are acting in what is expedient for their business model rather than others, says GMB London
GMB, the union for taxi and private hire drivers, has warned of consequences following Uber's announcement that they will regionalising the UK into licensing areas. [See notes to editors for announcement from Uber]
Changes introduced by Uber on 14 March, will see drivers forced to work only in areas that are in the same 'region' as they are licensed in.
The UK will be divided into regions that include; North East, North West, Yorkshire, Midlands, East of England, South East, South West, Greater London, Wales.
Steve Garelick, GMB Regional Officer said:
"It seems again Uber are acting in what is expedient for their business model rather than others. This can be seen by their current attempts to claim they are 'listening' in relation to safety matters.
"Instead of having local drivers licensed by local authorities the changes allow drivers to face no way of real licence enforcement outside these areas, and leaves local taxi and private hire drivers out of pocket.
"Apart from inundating London licensing with further drivers, this would lead to drivers being faced with increased insurance bills in the thousands, as well as delays in working due to license applications.
"Cities such as Sheffield will continue to see drivers from other areas such as Leeds, York, Northallerton and Scarborough, working in the city, due to the sheer size of the Yorkshire 'geofence' Uber has created.
"Uber like others to follow their path rather than respect ethical trading and licensing whilst crying foul when challenged over business practices that damage others incomes."
"By only now considering a local licensing style Uber have shown their attitude to licensing and ethics."
ENDS
Contact: Steve Garelick 07967 763 980 or GMB Press Office 07970 114 762
Notes to Editors
Uber announcement (14 February 2018)
Changes to where drivers can receive trips
In 2018, we are making some changes that we hope will help us work better in the cities we operate in.
This decision will affect some drivers more than others and we have been in touch with those who will be most impacted.
These changes will take place from Wednesday 14 March 2018. We will be introducing these changes to where drivers can receive trips, based on where they hold their licence.
What is changing?
From Wednesday 14 March, drivers will still be free to choose where they want to drive, however, drivers will only be able to receive requests from the Uber app in the region in which their licensing authority is. The location of your driver's licence will allow you to drive in one of 9 regions in England and Wales. We've outlined the major cities within each region below.
North East
•Newcastle
•Sunderland
•Durham
North West
•Merseyside
•Greater Manchester
•Chester
Yorkshire
•Leeds
•Bradford
•Sheffield
Midlands
•Birmingham
•Wolverhampton
•Leicester
•Nottingham
•Derby
•Stoke
East of England
•Cambridge
South East
•Southampton
•Brighton
•Portsmouth
South West
•Bristol
•Bath
Greater London
•Including surrounding areas
Wales
•Cardiff
•Newport
For example, if a driver has a TfL private hire licence, but does the majority of their driving with Uber in Birmingham, they will have to get a private hire licence from a council in the Midlands to continue driving with Uber in and around this area.
Why are we changing things?
Some local authorities – who are responsible for giving us our operator licences – have told us that the way the app works can make it hard for them to do their job. They have said that it can be difficult for them to oversee what private hire drivers are doing in their jurisdiction, particularly when they are licensed in another part of the country. We hope that this change will help to make us a better and more responsible presence in cities.
The few drivers who will be affected by our decision, will have received an email from us. We understand that this is a big change and we are here to support them every step of the way.
Help and assistance
We are providing them with more information about the change, talking them through the relicensing process and answering their questions and concerns.
We are also supporting affected drivers in the following ways:
Dedicated application support
Our team is dedicated to supporting drivers through the process of getting a new licence. More information about relicensing can also be found here
Help from Experts
Drivers can head into their local Greenlight Hub for help. We will also be getting in touch with affected drivers over the phone over the coming days.
You can find your Greenlight Hub opening hours here