GMB welcome union recognition in Buckinghamshire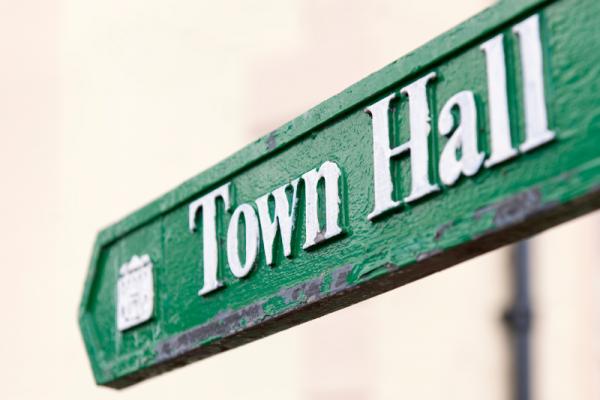 After a long, arduous struggle, GMB is delighted to announce that on the 3rd of April 2020, we have secured a recognition agreement with the new unitary authority which came into being on the 1st April this year.
From the ashes of the former Bucks County Council, and the district Councils of Chiltern and Wycombe, South Bucks, and Aylesbury Vale, the new Unitary Authority of Buckinghamshire Council has emerged.
For many years, we as a Union have been pursuing recognition with the County Council, and also the Districts. It is fair to say that we have been met with different levels of resistance, ranging from at best, mild indifference, right through to outright hostility at times. Those Councils preferred to have what sometimes seemed an almost exclusive relationship with one of our sister Unions, as well as staff Reps, who have no relationship with any of the Unions. That may have been because GMB was seen, rightly or wrongly, as a slightly more militant Union, we have always been kept at arm's length, by the former Bucks County Council. Ever since the announcement of the Secretary of State's intention to change to Unitary, GMB made certain that we were involved in all of the consultations around the process itself, as well as the TUPE process, which involves the protection of members' terms and conditions as they transfer from their former employers in the Districts over to the new Council. This has been a challenging process, as there were marked differences between the Districts' terms.
Richard Owen, Regional Organiser with responsibility for Bucks Council and Milton Keynes, said;
" I am very pleased that the New Authority has taken a big step towards treating GMB on an equal basis to any other Union which is party to the NJC, which is the National Joint Council responsible for negotiations on Pay, terms and conditions in the public services.
We will do our best to build a good professional relationship with Bucks based on mutual respect and recognising the rights of our members, who work in many roles across the authority, including school-support staff, site manager and admin roles, as well as Refuse and recycling, to not only have ready access to high quality support and advice from GMB, but this agreement will enable members who wish to get more active in their Union, to become Reps themselves, and help their colleagues to protect themselves at work. They will be entitled to take paid time off to train up with GMB.
This is a new chapter for GMB across the whole of Buckinghamshire. Unions have never been more valuable to working people than they are now, and especially in the middle of an unprecedented Public Health and Economic emergency. I am confident that GMB will be a continuing force for good across the whole of Buckinghamshire, and that our members will appreciate having the backing of a strong, independent Union committed to supporting them in their workplaces, and in their lives.
Ends
Contact:
Richard Owen, Regional Organiser 079 7417 9285, GMB London Region Press Office 079 7001 9643