Government cuts to school's budget is taking a disproportionate toll on hardworking and dedicated school support staff at Ealing primary school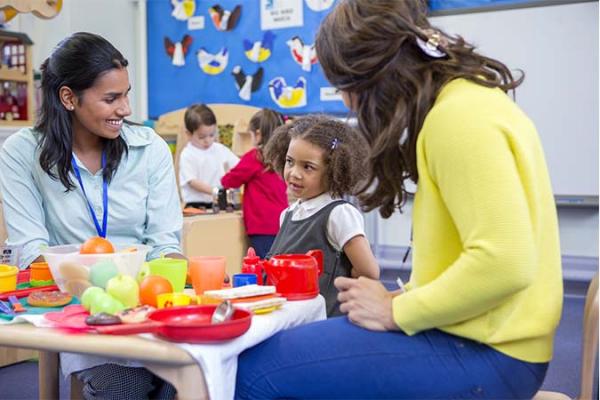 GMB London call on the London Borough of Ealing to halt the potential 21 job losses announced at Hobbayne Primary School
Teaching Assistants at Hobbayne Primary, who have supported the most vulnerable children and the children of key workers throughout the pandemic are now being expected to bear the brunt of the Schools predicted financial difficulties.
GMB London the Union for School Support Staff, is calling on the London Borough of Ealing to halt the potential loss of 18 Teaching Assistants at Hobbayne Primary School in Greenford Avenue, Ealing.
Hobbayne Primary School received a second 'Requires Improvement Judgement' from Ofsted in 2019 following an inspection which revealed a variability in the standards of teaching and impact of non-core subjects which could affect the progress of pupils. The proposal to make 18 Teaching Assistants redundant is in response to the school's increasing cumulative budget deficits which have also been impacted by the declining birth rates across Ealing.
Keith Williams, GMB London Region Senior Organiser said:
"The reorganisation proposals announced at Hobbayne Primary School, focus solely on support staff who we know do incredibly valuable work with children in schools and who have been on the frontline in schools throughout the past year, risking their and their families lives. It is unfair they are now expected to bear the brunt of the Schools predicted 3-year financial forecasts which have been brought about by circumstances beyond their control, by seeing their numbers slashed. These loyal and hardworking members are distraught.
"The proposed reduction of support staff and the significant number of redundancies arising from the school's predicted budget deficit has created anxiety for the staff affected, who care deeply for children within Hobbayne Primary School.
"The decrease in birth rates, along with the serious underfunding of our schools is becoming endemic across the country as schools are being financially stretched to 'breaking point', with squeezed budgets through less funding per pupil exacerbated by the schools' funding crisis.
"The Government's commitment in 2019 to provide schools extra funding of £7.1 billion over the next three years, was no more than smoke and mirrors, as schools would not see the additional funding until 2022, during which time our education system will see a shortfall of £1.1 bn.
"Changes since 2015 have been significant as pupils who started school in 2015 will have seen no relief by 2021 in 83 per cent of schools, meaning their whole school career will have been affected by cuts.
"Government cuts to school budgets are taking a disproportionate toll on hardworking and dedicated school support staff who are seeing their numbers drastically cut and extra responsibilities being placed upon them without recognition or reward.
"The declining birth rate has not just suddenly happened and no preparation has been done in advance of its impact on pupil numbers. The Council needs to be addressing the impact this is going to have on schools throughout Ealing. This coupled with our schools facing the biggest funding shortages in England since the 1990s as a result of the Government's unjust and unfair changes to the national funding formula for schools, is threatening to damage standards and undermine our education system through the loss of essential staff.
End
Contact: Keith Williams, GMB London Region Senior Organiser, 077 1063 1339