Government must use Subsidy Control Bill to link subsidies for wind farms to ensure UK steel fabrication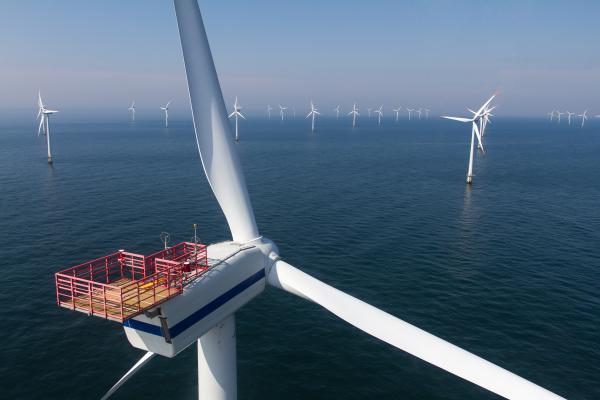 Planning delays for East Anglia offshore wind farms announced as GMB campaigns for fair share of 30,000 steel fabrication jobs in the region to build 8,000 giant offshore wind turbines for 2050 net zero
Government must use the Subsidy Control Bill in the Queen's Speech to link subsidies for wind farms to using a UK steel fabrication supply chain in areas like Kings Lynn, Yarmouth, Lowestoft, Felixstowe and Harwich says GMB London
Last week the Government announced a three-month extension to the deadline for the Planning Inspectorate to finish the examination of the onshore and offshore plans for ONE North Offshore Wind Farm and East Anglia TWO Offshore Wind Farm until 6 July 2021. The Government also announced that the decision on the planning consent for Norfolk Boreas Offshore Wind Farm had been put back by five months to 10 December 2021.
The two projects will have a total of about 415 giant wind turbines. They are a part of 8,000 offshore wind turbines needed to meet the Climate Change Committee target for net zero by 2050. Overall they would use 20 million tonnes of steel and cost £250 billion
This will require on average 300 new offshore wind turbines to be installed each year, every year to 2050. Based on the practical experience of GMB members in the wind turbines yards in Fife and Western Isles this amount of work would require 30,000 jobs in the steel fabrication industry each year every year for foreseeable future. 1See link to GMB Scotland press release in notes to editors below.
Last week GMB launched a campaign for the East of England to get a fair share of these 30,000 new steel fabrication jobs. As things stand these jobs are destined to be based in Asia.
GMB Scotland has identified areas with a steel fabrication history and access to the sea suitable for a slice of this work. Kings Lynn, Yarmouth, Lowestoft, Felixstowe and Harwich in the East of England region are such areas. This was not an exhaustive list. Suitable sites in these areas should be identified as part of the campaign to get a fair share of these steel fabrication jobs in the East of England.
Vaughan West GMB London and East of England Political Officer said:
"Political pressure is needed to get Government to use the Subsidy Control Bill in the Queen's Speech to link subsidies for wind farms to using a UK-based in steel fabrication supply chain.
GMB is calling on politicians and others in the East of England to get behind this campaign. Parts of East of England badly need the jobs. It is unacceptable if the only role for workers in the region is to pay for 8,000 the giant wind turbines.
The deal should be that in return for collectively having to pay the huge costs of achieving net zero carbon emissions - and we do have to pay -, there will be a levelling up of economic activity in the green energy supply chain with well paid, skilled jobs located in deprived coastal and industrial areas that badly need this boost. This is a sure-fire way of securing electoral support for this vital national goal."
End
Contact Vaughan West 07967 342197 or press office 07970 019643
Notes to editors
1GMB Scotland on 30,000 jobs in steel fabrication and linking subsidies to UK supply chain.
https://www.gmbscotland.org.uk/newsroom/queens-speech-reaction