Hammersmith MP to attend GMB protest at Hammersmith Hospital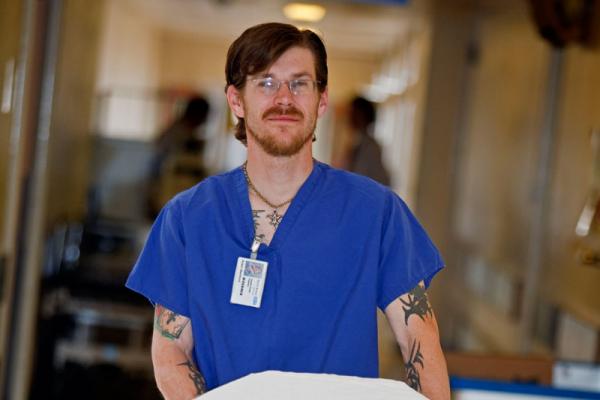 Hammersmith MP Andy Slaughter to attend GMB protest at Hammersmith Hospital over poverty pay on Friday 1 March
Our members deserve a fair wage and we want this protest to be the first step towards ending poverty pay at Hammersmith Hospital, says GMB London
MP for Hammersmith Andy Slaughter will be joining GMB members at Hammersmith Hospital in West London at a second protest held at the hospital over the wages being paid to porters, cleaners and hostesses. Staff at the hospital claim they are paid slave wages for the work they do.
Earlier this year the GMB union met with workers employed by French Multi National Contractor Sodexo over what many of them claim is their company's reluctance to pay them the NHS pay increase and the insistence on paying minimum wage to many of the staff at the hospital.
Details of the protest are as follows:
Friday 1 March
12.00 noon – 3:00 PM
Outside Hammersmith Hospital
Du Cane Rd,
White City,
London
W12 0HS
Michael Dooley, GMB Regional Organiser said:
"Sodexo are aware of the issue, they know what they pay the workers and will continue to drag their heels until it is brought home to them that the staff are unwilling to continue accepting poverty wages"
"Porters caring for the dead, cleaners dealing with blood, excrement, and vomit and the hard work they do every day on behalf of the patients and the NHS all for minimum wage, they deserve a fair wage and we want this protest to be the first step towards ending poverty pay at Hammersmith Hospital.
ENDS
Contact: Michael Dooley 07773 061798 michael.dooley@gmb.org.uk or GMB London Press Office 07970 114762