West Drayton residents call on Hillingdon Tories to stop ignoring Heathrow parking concerns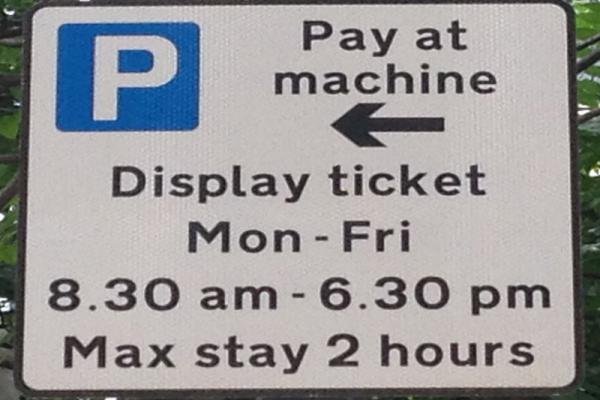 West Drayton resident's call on Hillingdon Tories to heed concerns about Heathrow linked parking problems
Despite signing a petition by a significant group of West Drayton residents have been failed by Ray Puddifoot's team of Conservatives, says GMB London
GMB, the union with over 600,00 members, have called on Hillingdon Conservatives to listen to the concerns put forward by residents in West Drayton, Hillingdon regarding parking problems near Heathrow Airport.
Steve Garelick, GMB Regional Officer said:
"Despite signing a petition by a significant group of West Drayton residents have been failed by Ray Puddifoot's team of Conservatives.
"Daily residents put up with Heathrow airport staff who park close to local bus stops to gain the special bonus granted to staff who use public transport.

"Additionally residents see cars parked for long periods and suspicion is that car park companies leave clients cars parked up saving the cost of secure parking.

"Conservative councillors have ignored residents because there are no votes in West Drayton.

"With added concerns over speeding motorists on Stockley Bypass the local issues keep mounting.

"Local resident Stuart Mathers said, The Conservatives ignore our needs because they see the neighbourhood as less important than Heathrow, something has to change.

"Councillor Jan Sweeting said it is clear we will have to arrange a new petition and force the Conservative administration to follow the will of the residents.
"Both myself and Cllr Duncan have spoken at a meeting covering Swan Road, The Green and Church Road.
"Twice the Conservatives have turned down petitions in the area and it is Labour councillors who have taken up the gauntlet of neighbourhood concerns.
"In November 2017 a public meeting was held at which the local conservative councillor nor one of his colleagues attended showing the real lack of interest from this group.
"The attempt to then make false claims in the recent edition of 'In Touch' the local conservative mouthpiece that the Conservatives were involved with this is bordering on the Fake news that Conservative Party idol Donald Trump speaks of."
ENDS
Contact: Steve Garelick 07967 763 980 or GMB Press Office 07970 114 762